Rant: Why Tom Petty's Not Quite Dead Yet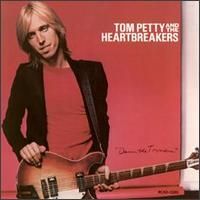 The first time I heard Tom Petty play with his Heartbreakers was in my mother's Mercury Villager with the windows down and the sunroof open. The album was Pack Up The Plantation: Live! and the song was "Breakdown." There's a moment when Tom Petty quits singing, allowing the audience to carry the tune for him, and, when the verse is over, Mr. Petty smoothly states, "You're gonna put me out of a job." I was probably five, and the distinguishably bluesy tempo alongside Tom's voice oozing with insane confidence was still the coolest fucking thing I'd ever heard. So, when my editor commented maliciously upon the basic failure of Tom Petty after the success of his second solo album Wildflowers in 1994, I felt compelled to explain both why Tom Petty kinda sucks but maintains the status as one of the most relevant men living, at least in my book.
Tom Petty has released six albums, both with and without his band, since Wildflowers. Two of these albums are compilation discs. One of these records, 1996's Echo, the final album Petty made with his heartbreakers, is passable, but only because of the slight hit, "Room At The Top," and just barely. The other three albums—the She's The One soundtrack, The Last Dj, and Highway Companion—all blow my mind, more in the way of making me want to shoot myself in the forehead than sing along. Each of these albums is like crossing Bridges to Babylon (You know, that horrifying Rolling Stones album with "Anybody Seen My Baby" on it) with a politically-oriented Dr. Seuss story. While my mother may be in love with this generic, rhyming sort of song writing that frequently laments the loss of independent radio and record labels, I certainly am not. C'mon, with lyrics like, "There goes the last dj/Who plays what he wants to play/And says what he wants to say/Hey, hey, hey," there is absolutely no reason any of these albums can be advocated.
It's not that I believe Tom Petty has lost all songwriting skills. Let's face it, Tom was never the greatest song writer. But, juxtaposing Tom Petty's voice with Mike Campbell's guitar rifts is like having sex between Egyptian cotton sheets—it may not be the most technically astounding collaboration, but it sure fucking feels good. So, when I heard that Mr. Petty would be playing the annual half-time show during the Superbowl this year, I did not brush the occasion off as another year of wretched boob flashes or weird ensembles (Think Shania Twain with No Doubt). I did, however, hope he would go back to his sexy, catchy, crazed, feel-good roots and play some shit we could all be down with.
Only time will tell. The somewhat sad truth is, Mr. Petty, while musical activism is all good and well, we'd all rather drunkenly sing along with "American Girl" than lament over "The Last Dj." If relevancy is an issue, we should all want to hear the Tom Petty that makes us feel alive, not think lively. After all, emotionally charged music is an accomplishment in itself. So, good sir, do us a favor and bring a little sexy back.
Your Daily Blend of Entertainment News