The 10 Most Likeable Oscar Nominees, According To Americans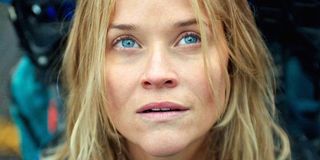 The Academy Awards are right upon us. With a slew of great films and even better performances coming from this year's nominees, there will most certainly be a lot of excitement in the air come Oscar night. While we have to wait until Sunday to find out who will take home the statues, the stats for who Americans believe to be the most "likeable" have just come. The following ranks were determined by combining the actors' and actress' "Q Score," an industry-wide measurement that ranks celebrities according to their familiarity and popularity. Have a look below to see for yourself who from this year;s nominees ranked in the top 10... and no, Tom Hanks was not nominated this year so he did not make the list.
10. Emma Stone, Birdman (61 Familiarity / 18 Q Score)
9. J.K. Simmons, Whiplash (18 Familiarity / 18 Q Score)
8. Edward Norton, Birdman (54 Familiarity / 21 Q Score)
7. Michael Keaton, Birdman (79 Familiarity / 21 Q Score)
6. Reese Witherspoon, Wild (78 Familiarity / 22 Q Score)
5. Benedict Cumberbatch, The Imitation Game (30 Familiarity / 22 Q Score)
4. Steve Carell, Foxcatcher (64 Familiarity / 24 Q Score)
3. Bradley Cooper, American Sniper (58 Familiarity / 27 Q Score)
2. Meryl Streep, Into the Woods (77 Familiarity / 27 Q Score)
1. Robert Duvall, The Judge (85 Familiarity / 31 Q Score)
To clear up any confusion, it is the Q Score listed above that ultimately counts.
As you can see in the above list, courtesy of The Wrap, Emma Stone (who achieved a 61 familiarity and an 18 positive Q Score) tied for 10th place with J.K. Simmons (who had an 18/18). The results are interesting. I personally found Stone's performance in Alejandro González Iñárritu's Birdman or (The Unexpected Virtue of Ignorance) to be excellent, and actually think it directly raised her likeability score (with me, anyway). On the contrary, as much as I loved Simmons' performance in Whiplash (and hope he wins for Supporting Actor), I don't see how it could have made him more likeable to the viewing audience. Maybe his ever-present Farmers Insurance commercials are unexpectedly paying back in dividends?
The biggest shocker comes from Robert Duvall, who landed in the top spot on the list in both familiarity and Q Score. I'm thinking his almost 60-year run in the business helped him land this coveted top slot. Only Meryl Streep, who has almost 20 years less onscreen experience, even comes close to Duvall's insanely high scores. While both Duvall and Streep are extremely likeable, I personally think Steve Carell (mostly due to his role of Michael Scott) is unbeatable as far as his ability to charm audiences. Bradley Cooper is also doing a phenomenal job of carving out an appealing persona thanks to his role in films like American Hustle, Silver Linings Playbook and of course American Sniper.
Some notable nominees who made the broader list but I felt should have been higher are Patricia Arquette (Boyhood), Laura Dern (Wild), Mark Ruffalo (Foxcatcher) and Marion Cotillard (Two Days, One Night)... all whom I find to have achieved top-notch onscreen appeal. What do you think?
To see a full list of the Academy Award nominees, click here. For the complete Q Score list for this year's nominees, go here.
Your Daily Blend of Entertainment News