13 Going On 30 Director And InDigEnt Founder Gary Winick Dead At 49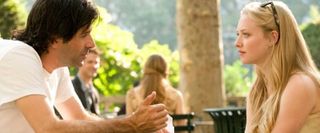 Gary Winick, the filmmaker recently behind Letters to Juliet and 13 Going On 30 who was also a pioneer in low-budget digital filmmaking, died yesterday. He was 49 years old, and the cause of his death has not been revealed (update: THR spoke to Winick's manager, who said he had been suffering brain cancer); the only information comes from a tweet from another independent film stalwart, Matt Dentler:
Winick's most recent credits are all distinctly mainstream, including last year's Letters to Juliet, 2009's Bride Wars, plus Charlotte's Web and 13 Going on 30. But he got his start, like so many filmmakers, on low-budget projects filmed in New York City. As explained in a touching tribute at IFC.com, Winick looked at the Dogme 95 movement in Denmark and saw an opportunity to empower American independent filmmakers using similar techniques, especially digital filmmaking. In 1999 he co-founded InDigEnt, a company that produced 19 independent digital films over the next decade, including Pieces of April, Starting Out in the Evening and Winick's own Tadpole, which sold for a huge $6 million to Miramax at the 2002 Sundance Film Festival.
He moved on from there to the mainstream comedies that made far, far more than that, and though none of them were as artistically interesting as his earlier work-- though 13 Going On 30 is a buoyant bit of fluff-- his influence on independent digital filmmaking is still felt today. His premature death is a great loss for that community and all of us.
Staff Writer at CinemaBlend
Your Daily Blend of Entertainment News
Thank you for signing up to CinemaBlend. You will receive a verification email shortly.
There was a problem. Please refresh the page and try again.