5 Big Questions Batman V Superman: Dawn Of Justice Still Needs To Answer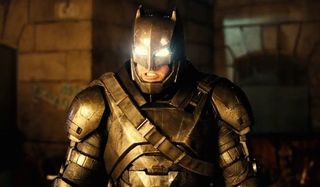 Last week, Warner Bros. released a new trailer for Batman v Superman: Dawn of Justice to whet our appetites after months of no footage. Among the previews, many memorable moments were Bruce Wayne and Clark Kent meeting each other for the first time, more of that bizarre desert sequence and the first look at Doomsday. Some have said the trailer gave too much a way, and while that may be true concerning a couple plot elements, there is still plenty about the movie that's shrouded in secrecy.
As the calendar marches closer to Batman v Superman: Dawn of Justice's release, there are still a few lingering questions that have yet to be addressed, ranging from who one of the actors is playing or the motivations of key players we already know about. We're not saying any of the talent involved will answer all these questions before the movie comes out, and frankly, some of these are better off as surprises. However, with a little over four months to go until it hits theaters, we'll be scratching our heads over these for the remaining time left.
Why Is Wonder Woman Around?
Her name isn't in the title, but it's clear Wonder Woman will be an important player in Batman v Superman: Dawn of Justice. Thanks to the recent trailer, we know she'll be joining the Man of Steel and the Caped Crusader in battle against Doomsday, and we've seen in previous photos and previews, that she'll be at a fancy shindig also being attended by Bruce Wayne. Still, the question remains: what's she doing in Metropolis/Gotham City? It's unlikely she's simply paying a social call, though maybe after hundreds of years, she's bored of all of Themysicra's social functions. One possible answer could be connected to her solo movie. It was reported last month that at the end of 2017's Wonder Woman, the magical sword used by antagonist Ares will disappear, and she'll still be searching for the blade during Batman v Superman: Dawn of Justice. Another possibility is that she's investigating Lex Luthor on her own, which is why she's around when Doomsday awakens.
How Are Aquaman, The Flash And Cyborg Involved?
Superman, Batman and Wonder Woman are Batman v Superman: Dawn of Justice's main superheroes, but they're not the only DC crimefighters who will appear. It's been known for a while that Aquaman, The Flash and Cyborg will all appear, meaning that aside from Green Lantern, this movie will feature all the future Justice Leaguers. However, unlike the DC Trinity, the other fellas are merely appearing in cameos/minor roles, but it's still unclear how they're thrown into the mix. It was last reported Batman would find video footage of Aquaman trapped in a containment chamber and Flash foiling a convenience store robbery, but this hasn't been confirmed. As for Cyborg, following Ray Fisher being cast, nothing about his role has been announced or rumored. That said, we wouldn't be surprised if the DCEU adapted his origin the same way as the New 52 by having him be a normal human in Batman v Superman: Dawn of Justice and then becoming his cybernetic self in Justice League: Part One.
What Exactly Is Lex Luthor Trying To Accomplish?
For most of his 75-year existence, Lex Luthor's goal has been the same: to humiliate and then kill Superman. Batman v Superman: Dawn of Justice will be no exception, but the specifics of his plan are still a mystery. We know Jesse Eisenberg's iteration of the character has a stake in the Man of Steel and the Dark Knight fighting each other, and it was confirmed in the recent trailer that he creates Doomsday from General Zod's corpse, but to what end? Aside from his hatred of Superman, Lex is also known for doing whatever it takes to gain more power, so whatever he has up his sleeve, it's going to put him in a better position than he was before. His moments with Holly Hunter's Senator Finch suggest he's trying to get the government on his side, and he may also be subtly influencing Batman to battle Superman. It's also likely that Doomsday is being created for more than just killing one Kryptonian. Regardless, it'll be a couple more months until the details of this plan are revealed, but presumably it will be something "little minds can't comprehend."
What Will Lois Lane Be Up To?
A movie featuring Superman wouldn't feel the same without Lois Lane, and Batman v Superman: Dawn of Justice will be no exception. Now we're left wondering what she'll be doing while Clark is dealing with his own troubles. As one of The Daily Planet's top reporters, we don't doubt she'll be sticking her nose where it doesn't belong, but how? She also hasn't been seen much in the trailers, and so far her most significant moment so far is telling Luthor that he's psychotic, which promptly earns her a flick to the forehead for being a "little mind" (she better hit him back later on). The reasonable assumption was she found something she shouldn't have, prompting to hide her away, but on the other hand, maybe he deliberately kidnaps her because he knows that she means a lot to Superman, much like he'll reportedly do with Clark's mother. As for the movie's other big characters, we've already heard that Amy Adams will share scenes with Ben Affleck and Gal Gadot, so at some point she will be hanging out with her boyfriend's superhero allies. One could also surmise she may end up investigating Gotham City's shadowy vigilante.
Who Is Scoot McNairy Playing?
Scoot McNairy is among the few actors whose roles in Batman v Superman: Dawn of Justice remains a mystery, and while that by itself is confounding enough, we also have to take into account those green screen socks he was photographed wearing while on set. Since then, we briefly saw him sitting during the Comic-Con trailer (when Superman walks into the Senate committee room), and McNairy has said that he didn't sign a multi-picture deal when joining the movie. Yeah, that's still not a lot of information to work with. The latest rumor is he's playing an older Jimmy Olsen whose legs were crushed by falling debris during Superman and Zod's Metropolis battle. but that sounds dubious. It's more likely than not he's playing someone who originated from the comics, but even knowing his legs will look different due to digital manipulation, there are still plenty of candidates left on the table.
Your Daily Blend of Entertainment News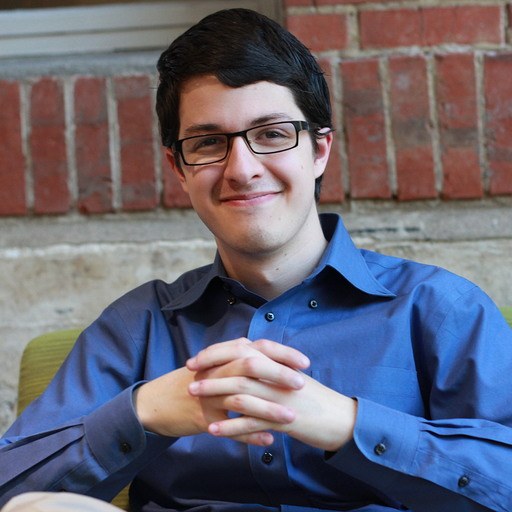 Connoisseur of Marvel, DC, Star Wars, John Wick, MonsterVerse and Doctor Who lore. He's aware he looks like Harry Potter and Clark Kent.