8 DC Arguments Fans Will Never Stop Having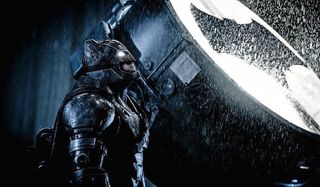 Earlier this week, we brought you a list of the arguments Marvel fans are continuously having with one another, and now we're turning our attention to DC Comics. As with Marvel, the DC community has a vocal fanbase that frequently doesn't see eye to eye on various subjects. Some fans may like the same heroes and villains. Others may hate certain characters. Some may like the movies more. Others are more partial to what's being shown on TV. The world of comic books can be a great way for people to bond, but in certain areas, it also can cause great divides, especially concerning DC properties.
DC and Warner Bros have already taking measures to differentiate themselves from Marvel's media projects, both in tone and separate continuities, but with these shifts come new debates. We've gathered a list of these disagreements geared specifically towards DC movies and comics that frequently pop up and may never be resolved. As always, feel free to drop by the comments sections to give us your own take on these various arguments.
Are The DC Films Too Dark/Humorless?
While not all of DC's films pre-Man of Steel were dark and gritty (you only need to watch Batman & Robin and Green Lantern for proof), there's been a common complaint that the DC Extended Universe is eschewing lightheartedness in favor of making its films more serious. Objectively speaking, it's hard to truly determine this when all we have in this film universe so far are Man of Steel and the various stills and previews for Batman V Superman: Dawn of Justice and Suicide Squad. It would be a lie to say Man of Steel didn't have joyful moments (like when Clark flew for the first time), but its bleak color scheme and rampant destruction certainly separated it tonally from the Christopher Reeve films and Superman Returns. The first Batman V Superman: Dawn of Justice trailer made the film seem like it would be a dreary affair, although the second trailer did a better job giving off a heroic vibe. As for Suicide Squad… well, yeah, that sneak peek was pretty dark.
It's already been reported that films like The Flash and Shazam will have their own unique tones (which is fitting given that they're especially cheerful), but without more films, it's hard to determine whether the DCEU will be too dark. So far, things aren't off to the greatest start. As with most things in life, maintaining a balance is preferable, but that may not be the direction DC wants to go. Warner Bros' chief of film Greg Silverman said several months back that there "is intensity and a seriousness of purpose to some of these characters," alluding that things will be more serious. Keep in mind there's also no concrete rule saying that DC has to make their films as lighthearted as the Marvel Cinematic Universe movies are.
Should Superman Have Killed Zod In Man Of Steel?
While Batman keeps a firm no-kill rule in the modern comics, Superman's guidelines for taking a life aren't quite as clear-cut. While there have been moments when he was forced to eliminate a powerful enemy, Superman's mission in life is to save the innocent rather than kill the guilty. So it was surprising to many moviegoers when, in Man of Steel's final climactic moment, Kal-El snapped Zod's neck to prevent him from killing a family with his heat vision. Many fans felt that Superman killing Zod was out of character, believing that he shouldn't kill under any circumstances. He's supposed to be above that sort of action, and some think he could have picked a third alternative to subduing the Kryptonian general, like imprisoning him in the Phantom Zone.
Within the film's narrative, that would have been easier said than done. With nothing to lose, Zod was on a rampage, and since the Phantom Zone was closed off, there wasn't any prison on Earth that could hold him. That said, there are no doubt those who wish that the script had been altered so that the shocking killing never occurred, but at least this incident will (hopefully) help with his character development in future movies.
Is DC Moving Too Fast With Their Films?
Marvel started off slow with their cinematic universe. After rolling out a few solo movies, they released The Avengers in 2012, and the term "phase" (a.k.a. a slate of films) is rising the stakes in this world with each passing year. DC opted for a faster approach. Three years after Man of Steel, they're following up with Batman V Superman: Dawn of Justice, which is essentially a Justice League prologue given all the superheroes that are appearing in it. After only Suicide Squad and Wonder Woman, Justice League: Part One will be the grand team-up between most of the main DC heroes, and Part Two will follow two years later.
While some approve of this hit-the-ground-running style of releasing their movies, others argue that DC should have gone the Marvel route and fleshed out the heroes individually before bringing them together. Fans will get to see heroes like Aquaman and Cyborg explored individually between now and 2020, but it does beg the question of whether Warner Bros. was overeager to catch up with Marvel and leave their own unique mark on the superhero genre. On the other hand, maybe you're of the opinion that as long as these heroes are being adapted for film, it doesn't matter how quickly the roll out is happening. Since the DCEU is still in its infancy, this is one discussion that won't be going away in the near future.
Is Batman Being Oversaturated?
Batman has had the most screen time of any superhero. That's a fact. Movie-wise, he's led eight theatrical films, and that's not counting the animated projects. Less than three years after The Dark Knight Rises, moviegoers are getting another rebooted Batman, played by Ben Affleck, in Batman V Superman: Dawn of Justice. To kick things up a notch, Affleck hasn't even had his film debut yet, and he's already officially appearing in four DCEU films. Then, there are the new reports that the Warner Bros. brass is so pleased with Affleck's performance that they want the Caped Crusader to have a bigger presence in the DCEU, namely by giving him a new solo film series. Obviously Batman has a large fanbase, but with all the attention he gets, many believe that he should take a supporting position within the DCEU while heroes who haven't received nearly as much recognition finally shine away from Batman's shadow. Is too much Batman a bad thing, or can new adventures featuring Gotham City's protector still be enjoyed without taking away from his fellow DC allies?
Is Aquaman A Joke Of A Superhero?
If you've spent any time on the Internet or watched The Big Bang Theory, you know that Aquaman doesn't get a lot of respect. The joke is that he's only able to talk to fish and breathe underwater, which isn't that handy when fighting aliens or terrorists. Let's set the record straight by saying he's capable of so much more. In addition to the previously mentioned powers, he also has super strength, durability, a healing factor, and he wields a mystical trident that is sharp enough to cut Superman's skin. It should also be noted that he doesn't actually talk to fish, but rather can telepathically control all sea life.
Modern stories like Geoff Johns' run on the New 52 Aquaman book or his appearances in the Justice League animated series have improved the King of Atlantis' reputation. Unfortunately, even with these other powers, there are still arguments about whether he is useful in battle compared to his fellow Justice Leaguers, especially if it's an Aquaman who can only stay out of the water for a certain period of time. Jason Momoa recently said that people won't be making jokes about his character once they see him in Batman V Superman: Dawn of Justice, but I suspect the Aquaman arguments may persist even after that.
Batman vs. Superman: Who Wins?
Forget the circumstances of why they're battling. Just assume that for whatever reason, Batman and Superman are locked in a heated battle. Who wins? That's the question that comic book fans have been arguing about for decades. The acclaimed graphic novel The Dark Knight Returns had the eponymous hero overcoming the Man of Steel in an intense fight, but that was only one story. Each have won and lost in subsequent battles, so there's no definitive answer who would be the victor in a no-holds-barred brawl, even though one is inherently more powerful than the other.
On the one hand, you have Batman, who doesn't have powers, but is one of Earth's most brilliant strategists. As long as he has proper prep time and the right tools in his arsenal, many fans believe he can overcome almost any individual threat. Then you have Superman, an alien with an assortment of powers that makes him nearly indestructible… unless he's exposed to kryptonite, magic or a red sun, of course. Well find out next year in Batman V Superman: Dawn of Justice who will win that particular battle (unless it ends in some kind of stalemate), but that certainly won't settle this disagreement permanently. So who are you putting your money on? A normal human with a brilliant mind and lots of tech (including massive armor) or a god-like alien with a few select weaknesses?
Who Is Worthy Of Being The DCEU's Overarching Villain?
This question may not produce heated arguments online, but it's still something that sparks debate. DC has yet to reveal the identity of the Justice League: Part One villain, but even when they do, there's no guarantee that the particular antagonist will be the overarching villain of the DCEU, akin to Thanos in the MCU.
A popular candidate among fans is Darkseid, the Lord of Apokolips who seeks to enslave the entire universe. He's done battle with the Justice League enough times to warrant being their main villain, though there are those who think using him in the DCEU would be ripping off Thanos. Then there's Brainiac, a Superman villain who has grown so powerful in recent decades that he now poses a threat to all of reality. Then there are lesser-known foes, like Starro, Prometheus, Despero, the Crime Syndicate and more who may have a shot at being adapted for live-action, though it's doubtful whether they're notable of being the real big bad. Unlike most of the other entries on this list, this will eventually be answered, but in the meantime, fans will continue to argue about which DC villain is worthy of posing a threat to this entire cinematic universe.
Should DC Have Combined Their Movie And TV Universes?
Before DC cemented their movie plans last year, fans wondered whether they would take the same approach as Marvel and have their movie heroes and TV heroes exist in the same world. Arrow had enjoyed success during its first two seasons, and with The Flash about to debut, the common belief was that it would be wise to continue building this universe on the big screen. Alas, it was not to be. DC's Chief Creative Officer Geoff Johns said in summer 2014 that the movie and TV universes would not be connected. This was confirmed when Warner Bros. unveiled its film slate in October 2014, and it was announced that Ezra Miller would play the Flash in the DCEU, not Grant Gustin.
Johns later said that separating the universe allowed creative teams in each medium to fulfill their visions unimpeded. In other words, the movies don't have to worry about what's happening in the TV shows and vice versa. Admittedly, this does make some sense, as it allows the writers to have the creative freedom to go in whatever direction they choose. On the other hand, the Arrow/Flash universe has become such a rich world that it deserved to be connected to what happened in the movies (even though the superhero history established in Arrow doesn't really mesh with what's going on in the DCEU). Whether or not this was the right decision depends on your viewpoint, but look at it this way: if you don't like one of those universes, there's always the other one to fall back on.
Unfortunately, a downside of the films and TV shows not being connected is that certain characters being used in the DCEU can't appear/have major roles in the TV shows, from heavy hitters like Superman and Batman to antagonists like Deadshot and Harley Quinn. I think we can all agree that hardly seems fair.
This poll is no longer available.
Connoisseur of Marvel, DC, Star Wars, John Wick, MonsterVerse and Doctor Who lore. He's aware he looks like Harry Potter and Clark Kent.
Your Daily Blend of Entertainment News
Thank you for signing up to CinemaBlend. You will receive a verification email shortly.
There was a problem. Please refresh the page and try again.