Anchor Bay Bringing Unrated I Spit On Your Grave To 10 Cities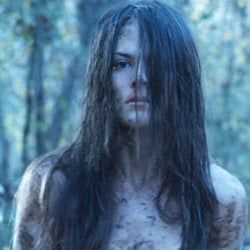 It's surprising enough that Anchor Bay Films will be releasing Steven R. Monroe's remake of I Spit On Your Grave in an unrated version, which is usually the kiss of death for any film hoping for actual box office results. It's even more surprising to hear they'll be bringing it to 10 different cities, not just content to give thing movie a token theatrical release but actually making a go at bringing hardcore horror to theaters.
I Spit On Your Grave will be opening October 8-- with some October 7 sneak peeks-- in the following 10 cities:
Additional locations will also be announced, so don't give up hope yet! In the press release Monroe said the unrated release "will delight horror fans," and doubtlessly there are plenty of gore junkies who are thrilled to have the chance to gather with strangers in a dark theater and watch some really, really disturbing shit. I won't be one of them, of course-- I'm as big a horror weenie as they come-- but you kids have fun!
Update! Anchor Bay has also released a new I Spit On Your Grave clip to go with their announcement. Check it out below:
Your Daily Blend of Entertainment News
Staff Writer at CinemaBlend