Anna Friel, Imogen Poots And Tamsin Egerton Join The King Of Soho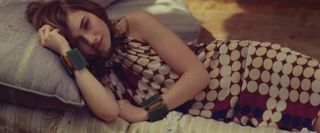 As prolific as any actor and director combo working today, Steve Coogan and Michael Winterbottom are continuing their collaborations with the upcoming The King Of Soho. Coogan will play Paul Raymond, a strip club proprietor and porn publisher who gained prominence in the 60s and 70s in swinging London. And to help with the swinging, Witterbottom has brought in British actresses Imogen Poots, Anna Friel and Tamsin Egerton to portray the various woman in Raymond's life.
Variety reports that Poots, Friel and Egerton have joined the period piece that instantly reminds me of the Winterbottom-Coogan 24 Hour Party People where the latter portrayed the famous indie music producer Tony Wilson. Just substitute the late 70s/80s indie music scene for the late 60s/70s swinging sex scene. (I've got to stop saying swinging). The film, written by the talented Matt Greenhalgh (who also wrote Control, which is another odd connection to 24 Hour Party People), has Tamsin Egerton playing Raymond's mistress Fiona Richmond, Anna Friel playing his wife Jean, and Poots playing their daughter Debbie. So, that means none of the three beautiful women will be playing any of the hundreds of scantily clad ladies that helped the mogul amass his billion pound fortune.
Tamsin Egerton has done a lot of work in her native Britain but is probably best known for her stint as Guinevere on Starz' now canceled Camelot. Anna Friel is perhaps a bit more well known, co-starring in the brilliant (but sadly, also canceled) Pushing Daisies as well as having a small part with Bradley Cooper in Limitless. Imogen Poots is just starting to breakout after her turn in the Fright Night remake with Anton Yelchin and looking gorgeous in the Sofia Coppola directed H&M commercial. All three are talented (and beautiful) British actresses who can hopefully fit right into the well worn chemistry that Coogan and Winterbottom have developed over the last ten years.
Your Daily Blend of Entertainment News
Thank you for signing up to CinemaBlend. You will receive a verification email shortly.
There was a problem. Please refresh the page and try again.