New Beastly Trailer Continues Making It Look Generic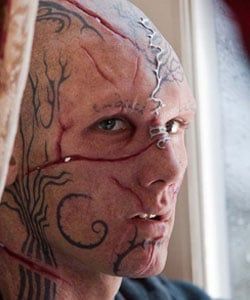 Regardless of what cynics and haters will say, Beastly, CBS Films' modern retelling of Beauty and the Beast, will make metric butt-tons of cash. Not because it will be great or because it will have any unique or inherently interesting qualities, but because zillions of tweaky teenagers will see anything Vanessa Hudgens is in, and with Alex Pettyfer starring, it's safe to say he'll be responsible for a few screaming tweens finding their way to the theater next March.
This new trailer from AOL.com knows exactly who it's aiming at and takes as many shots at them as possible in the two minutes it has to get its point across.
Beastly does have one redeeming quality for those who care nothing for films of this nature and that's Neil Patrick Harris. While he doesn't spend too much time on screen for this preview, he's bound to get the most laughs out of the entire cast.
Beastly doesn't look bad, but it seems they're taking the Tangled marketing route and only playing to the interests of one demographic. Any Hudgen fans out there want to edit the footage into a horror trailer? It can be done. (inb4 "in already is a horror trailer"). Scope it out below along with a full synopsis from /Film.
Your Daily Blend of Entertainment News