Beautiful Creatures' Ethan Wate Recast Due To Scheduling Conflict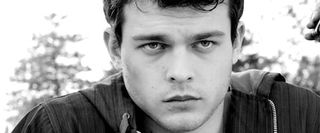 Back in February, we learned that British actor Jack O'Connell (Skins) was set to play the lead role in the upcoming film adaptation of Kami Garcia and Margaret Stohl's novel Beautiful Creatures. Now, it looks like scheduling conflicts have resulted in the role of Ethan Wate being recast.
Beautiful Creatures is a young adult supernatural novel that follows two teens living in the South, who find themselves drawn to one another, and soon learn dark secrets about their families and the town they live in. Alice Englert is on board to play the role of Lena Duchaness-(rhymes with rain), while O'Connell was set to play Ethan Wate. However, according to an update on the authors' website (via MTV), O'Connell had to exit the project due to scheduling issues, and Alden Ehrenreich has already been tapped to step in and fill the role.
Like Englert, Ehrenreich isn't exactly a well known name (yet), but his recent credits do include a part in Francis Ford Coppola's 2011 film Twixt. Beautiful Creatures could prove to be a breakout role for both lead actors. They're joined by some well known names, including Viola Davis, who's set to play Amma, Emma Thompson, who's playing Mrs. Lincoln, and Emmy Rossum, who's set to play Ridley Duchaness. Also, last we heard, Jeremy Irons was in talks to take on the part of Lena's mysterious, possibly-agoraphobic uncle, Macon Ravenwood.