Beautiful Wes Anderson Video Proves Two Things The Director Obsesses Over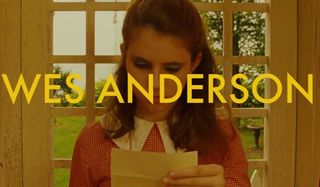 Here's something you almost certainly never noticed: Wes Anderson has a slight obsession with the colors red and yellow. You probably don't believe that's true. Joking aside, there's a handy video now available that showcases just how often he uses these colors, and it's pretty damn wonderful. Watch it below!
See, what did I tell you? Kudos to Rishi Kaneria for creating Red & Yellow: A Wes Anderson Supercut, which divinely brings together and amalgamates footage from the likes of Bottle Rocket, Rushmore, The Royal Tenenbaums, The Life Aquatic With Steve Zissou, The Darjeeling Limited, Fantastic Mr. Fox, Moonrise Kingdom, and The Grand Budapest Hotel, along with the short films Hotel Chevalier and Castello Cavalcanti. Just in case you didn't know, that's all of Anderson's movies - which suggests that he might have a problem.
Could be a medical reason for Wes Anderson's intense devotion to red and yellow? Maybe Anderson actually suffers from Heinsbergen Syndrome, the condition that afflicted Dudley Heinsbergen in The Royal Tenenbaums.. That condition certainly had more than a few bizarre side effects, thoughi f Anderson does suffer from this rare disorder then he would show symptoms like amnesia, dyslexia and color blindness too. At least on the plus side he would also have a highly acute sense of hearing.
Rishi Kaneria deserves great praise and compliments this delightful mash-up. Even his decision to use Mychael Danna's score from Little Miss Sunshine's soundtrack as the clip's background proved to be a slice of genius. Personally I thought the editor might have gone with one of Mark Mothersbaugh's numbers from Rushmore or The Royal Tenenbaums, but the above clip proves how emphatically wrong I would have been.
His terrific use of split screen shows just how regularly Wes Anderson uses these colors, and highlights that he's been using a very consistent color pallet throughout his career. Just look at Luke Wilson in Bottle Rocket (Anderson's first film) and Jason Schwartzman in The Darjeeling Limited (Anderson's fifth):
Or this segment from the opening montage of The Royal Tenenbaums, which perfectly aligns with Kristofferson's dive from Fantastic Mr Fox:
But why focus on singular moments from the clip? Just watch it again in all of its glory. It's only a minute and 50 seconds long, and it's sensational.
Your Daily Blend of Entertainment News