The Biggest Movie Winners And Losers At The 2016 Golden Globes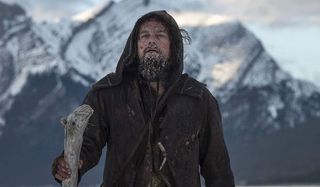 The Golden Globes represent an opportunity to see some of the best films of the previous year get rewarded, as well as watch celebrities drink heavily and give speeches – but it also serves another purpose. As one of the major award shows, the results tend to be deeply analyzed and ultimately have an effect/predict what will happen when the Academy Awards roll around. And guess what? This year is no different.
Looking at the list of nominees and victors at this year's Golden Globes ceremony, and weighing them against their buzz going into the show, we've determined the five biggest winners and losers from this year's affair. What movies and filmmakers were put on a good path, and which are in trouble? Read on to find out.
Winner: The Martian
One could argue that Ridley Scott's The Martian was given a bit of an advantage this evening by being categorized as a "Comedy/Musical" (which it isn't), but the folks behind the movie certainly must feel good about their big wins tonight. Matt Damon got some much deserved love for his turn as biologist Mark Watney in the sci-fi thriller, and it's hard not to be happy about it having a Best Picture trophy (even if the genre is a bit off). We'll see how it winds up changing things as we get closer to the Oscars.
Loser: Mad Max: Fury Road
This one really breaks my heart. George Miller's Mad Max: Fury Road was one of the most critically-beloved movies of 2015, but its status as a big action blockbuster has positioned it with a handicap during this year's awards race. And while fans want to see the movie heavily rewarded by the likes of the HFPA and the Academy, tonight that definitely didn't happen. Though it was only nominated for Best Director and Best Picture, Drama, it still hurts that the film didn't get the recognition is most definitely deserves.
Winner: Leonardo DiCaprio
The internet at large seems absolutely determined to see Leonardo DiCaprio win an Oscar, and after tonight the actor must surely have a good deal of confidence about doing so in a few weeks' time. DiCaprio went head to head with the likes of Bryan Cranston, Michael Fassbender, Eddie Redmayne and Will Smith, but emerged on-top. Clearly his hard-earned performance impressed the members of the HFPA, and there's a chance it influenced a lot of The Revenant's other big wins tonight. Could this be Leo's year? He's hoping for it, and things are certainly looking good.
Loser: Spotlight
This was a bad one. Thomas McCarthy's Spotlight closed out 2015 as one of the clear front-runners in many categories during the awards race, but the folks behind the film left the Golden Globes ceremony empty handed. The movie was nominated in three key categories - Best Picture, Drama; Best Director; and Best Screenplay - but it was beaten by The Revenant in the first two and by Steve Jobs in the third. The quality of Spotlight will keep it a strong contender in the rest of the awards race, but this was a hard loss for the film.
Winner: Brie Larson
Brie Larson was sadly looked over last year for her emotionally-shredding performance in the indie drama Short Term 12, but this year the Golden Globes made it up to her and more… rewarding yet another emotionally-shredding performance in Room. The talented performer had some very stiff competition in the Best Actress, Drama category – including three-time winner Cate Blanchett – but it was Larson who was ultimately able to walk away with the well-deserved trophy. This is a great sign for her as we get closer to the Oscars.
Loser: Will Smith
As Ricky Gervais gleefully pointed out during his opening monologue, the Hollywood Foreign Press really loves celebrities. Sometimes this steers them in strange directions when it comes to not only certain nominations, but also winners. As such, Will Smith had an interesting edge going into the Golden Globes, but it was not to be, as he lost Best Actor, Drama to Leonardo DiCaprio. If Smith was going to get a surprise win for his Concussion performance, this is where it would have happened… but it didn't.
Winner: Sylvester Stallone
Back in 1977, Sylvester Stallone got some pretty heft Oscar attention for his performance and script work on Rocky, and while he didn't walk away with any trophies, it seems things are coming full circle thanks to Creed. The notoriously mumbling actor faced some stiff competition in the Best Supporting Actor category this year – facing off against the likes of Mark Rylance, Idris Elba, Paul Dano and Michael Shannon – but the HFPA saw it fit to give Stallone the prize. The Academy may come to a different decision, but that doesn't make the win any less significant.
Loser: Jennifer Jason-Leigh
Quentin Tarantino is known for many things on the big screen – from his regular use of trunk shots to close-ups of women's feet – but he is perhaps best known as having the magic touch for actors. He famously turned John Travolta's career around with Pulp Fiction, and has since worked wonders for Christoph Waltz, Pam Grier, Michael Fassbender, and more. Sadly, this magic touch didn't quite work for Jennifer Jason-Leigh tonight, as she lost Best Supporting Actress to Kate Winslet. The Oscars could wind up writing another story, but this is a notable miss in the awards race.
Winner: Alejandro Gonzalez Inarritu
Director Alejandro Gonzalez Inarritu really put himself through hell making The Revenant, to the point where he has said that he has no plans to ever make a movie like it ever again. The good news is that his effort is definitely being rewarded, specifically tonight in the form of a Golden Globe for Best Director. While the filmmaker won the Academy Award in the same category last year for Birdman, he actually lost to Richard Linklater at the Golden Globes. So not only is this a victory earned through great effort, but also a nice revenge win.
Loser: Todd Haynes
One could make the argument that Carol is the most softly beautiful film of 2015, and one can expect that the movie will do quite well in the technical categories when the Academy Awards roll around. But tonight Todd Haynes' gorgeous vision went head-to-head with Inarritu's harsh portrayal of Mother Nature and lost. It's not great in general that the movie walked away from the Golden Globes with no wins from its five nominations, but Haynes' loss I sadly the biggest blow to the feature's campaign.
Your Daily Blend of Entertainment News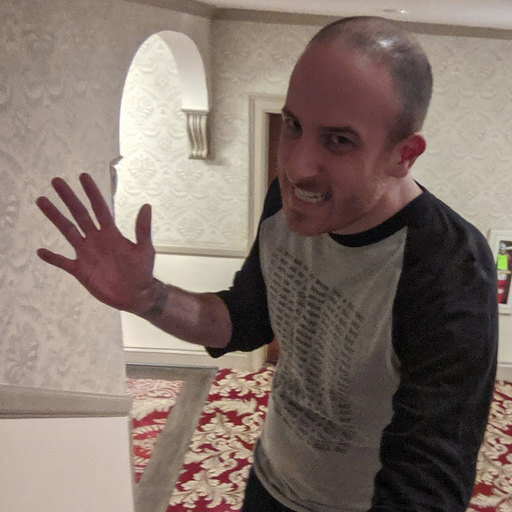 Assistant Managing Editor
NJ native who calls LA home and lives in a Dreamatorium. A decade-plus CinemaBlend veteran who is endlessly enthusiastic about the career he's dreamt of since seventh grade.