Breaking Bad Writer To Adapt Upcoming YA Novel The Red Queen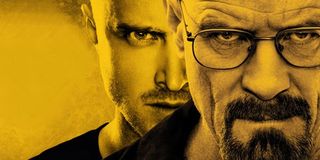 Gennifer Hutchinson has won plenty of attention and acclaim as one of Breaking Bad's writers. But with the widely lauded show wrapped, this WGA Award-winner is looking to branch out into film. Variety reports Hutchinson has been hired to by Universal Pictures adapt the upcoming young adult novel The Red Queen into a thrilling fantasy actioner.
The book is the first of a trilogy penned by Victoria Aveyard. While it's not expected to hit bookshelves for over a year, it is already set to be published in 16 different languages including English, Turkish, Russian, Korean, German and French. All this means Universal could have a major hit on their hands if The Red Queen takes off the way publishers seem to anticipate it will.
Here's the book's synopsis:
Aveyard is pretty new to the world of YA writing, but the continued success of The Hunger Games franchise is clearly keeping up studios appetites for the YA genre, even despite a smattering of flops. According to Aveyard's personal blog, Universal snatched up The Red Queen's movie rights just two weeks after Harper Teen offered her a publishing deal. In a charming post about her self-proclaimed incredible good luck, Aveyard explains her gratitude for the book deal, the movie deal, and especially one involving Universal, saying, "The Universal globe logo is one of my first memories, because I was a child raised by the screen, and E.T. and Jurassic Park were some of my very strange parents."
But how did The Red Queen come about? Aveyard shared that back in May, writing:
With The Red Queen novel not expected to hit until the winter of 2015, it's unlikely Universal will be in a rush to make this movie happen. However, hiring Hutchinson is a good sign that they are taking the project's development seriously. Plus it seems like good news for a great writer (Hutchinson), and continued luck for an up and coming one (Aveyard). High fives all around.
Staff writer at CinemaBlend.
Your Daily Blend of Entertainment News
Thank you for signing up to CinemaBlend. You will receive a verification email shortly.
There was a problem. Please refresh the page and try again.