Calling All Giant Freakin' Robots!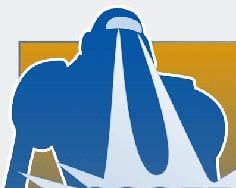 "Throwback to the old Godzilla films" is becoming the new catchphrase for making movies. J.J. Abrams and Matt Reeves used it when talking about Cloverfield. It's how the producers have described the upcoming Monsters vs. Aliens (although, to be fair, they're throwing back to B-movies, not specifically Godzilla). Now Calling All Robots joins the others as Michael Dougherty joins forces with Walt Disney Pictures and Robert Zemeckis's ImageMovers to create a new animated tale.
Specific story details haven't been released other than it being a throwback to Godzilla. Dougherty told Variety that the movie is not a story that could be told in live action or traditional animation, so the production will use the motion capture technology used to create Beowulf and The Polar Express. Disney will distribute the film, much like the upcoming Christmas Carol which was created by ImageMovers but being distributed by Disney.
For those unfamailiar with Dougherty, he's one of the writers behind Bryan Singer's X-Men 2 and Superman Returns. His own stint as a director hasn't been seen though due to the delays in his directorial debut, Trick 'r Treat. He will write and direct Calling All Robots.
Your Daily Blend of Entertainment News