Craig Brewer Making Real Life Smokey And The Bandit?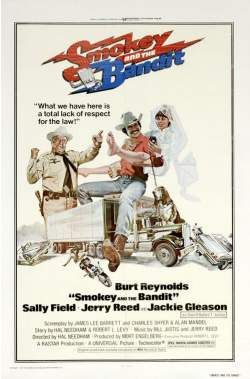 I'm a little confused about Mother Trucker, the new project lined by up Hustle & Flow writer-director Craig Brewer. Is it an update of Smokey and the Bandit, making it a comedic kind of chase movie? Or is it an adaptation of a true story written up in Maxim, about a man who steals a tractor-trailer to visit his dying mother?
Would you believe me if I told you it was both? The Hollywood Reporter wrote up the story today, saying that Brewer will write the screenplay based on the article by Steven Russell. I'm not really sure how you take someone's real-life story and turn it into some weird take on Smokey and the Bandit, but I guess stranger things have been done. And I really can't imagine what Brewer will do with the material, given the huge differences in style between Hustle & Flow and Black Snake Moan. But between the bizarre true story, the Burt Reynolds influences and Brewer's own filmmaking panache, the thing is guaranteed not to be boring.
Staff Writer at CinemaBlend
Your Daily Blend of Entertainment News
Thank you for signing up to CinemaBlend. You will receive a verification email shortly.
There was a problem. Please refresh the page and try again.