Elijah Wood, Matt Dillon, And Brendan Fraser Join Paul Walker In Pawn Shop Chronicles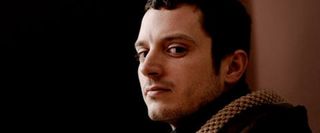 In the early 2000s, Paul Walker was a rising star as the pretty face at the front of The Fast and The Furious. But since then—despite a role in the Oscar-nominated Flags of Our Fathers—Walker has been known for little else. And while there's some job security in the long-running franchise (number six is set to shoot soon), it appears Walker is constructing new opportunities to better display his range, producing and starring in the upcoming dark comedy Pawn Shop Chronicles.
Penned by Adam Minarovich, the film follows a man (presumably Walker) who goes in search of his kidnapped wife, and finds himself on a wild goose chase, crossing paths with skinheads, meth addicts and a mopey Elvis impersonator, all of which have ties to a local pawn shop. Right off the bat, this sounds like a crime caper in the vein of Guy Ritchie, but with screenwriter Minarovich penning pictures like Buy Sell Kill: A Flea Market Story and the dismemberment-centered horror-comedy Chop, I imagine Pawn Shop Chronicles will offer something slightly more unhinged than Snatch.
Wayne Kramer, who helmed critically heralded Vegas-set drama The Cooler, will direct, and could well prove a great guide in Walker's journey into the tricky terrain of dark comedy. Deadline reports that the actor-producer has likewise surrounded himself by a pretty strong supporting cast that includes Matt Dillon, Brendan Fraser, Elijah Wood, Vincent D'Onofrio, Thomas Jane, Lukas Haas, Pell James (The Lincoln Lawyer), Chi McBride (Pushing Daisies), Ashlee Simpson (The Hot Chick), Kevin Rankin (Justified), DJ Qualls (Road Trip), Michael Cudlitz (Southland) and Norman Reedus (The Boondock Saints).
While there are some lackluster names in this mix, there are enough compelling performers here to make Pawn Shop Chronicles intriguing. Unfortunately, Mimran Schur Pictures isn't revealing details on whose playing who, and so in my head there's a befuddling slideshow of the men above getting their sullen Elvis on, complete with rhinestone-studded body suit, hip wiggles and a cockeyed frown. Well played, Mimran, well played.
Pawn Shop Chronicles is now shooting in Baton Rouge, La.
Staff writer at CinemaBlend.