Even Kristen Bell Doesn't See The Veronica Mars Movie Happening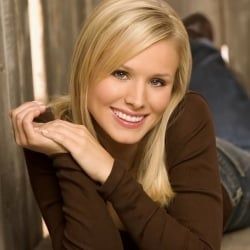 When we last reported on the status of the Veronica Mars movie, it was creator Rob Thomas not feeling terribly optimistic about the prospect of the movie going forward. Now it's star Kristen Bell who's spreading the glum news-- she talked to EW's Ausiello at the Saturn Awards last weekend, and said things are looking worse than ever for her teen sleuth.
"I don't think it will ever happen, and here's why: [Series creator] Rob Thomas and I had a powwow, and we were both 100 percent on board. We took our proposal to Warner Bros. and Joel Silver told us that there is no enthusiasm [there] to make a Veronica Mars movie, and that is unfortunately a roadblock we cannot compete with."
So there you have it-- even Kristen Bell has lost hope, and I suppose has settled into her career on Heroes. V-Mars fans, do you have it in you to fight for this to happen? Or has the road been too long and exhausting, and you too are ready to pack it in and devote yourself to some other critically loved series that will inevitably be cancelled in its prime? I hear Dollhouse is coming back for a second season; maybe try that one.
Staff Writer at CinemaBlend
Your Daily Blend of Entertainment News
Thank you for signing up to CinemaBlend. You will receive a verification email shortly.
There was a problem. Please refresh the page and try again.