Geeky Cool Toy Story 3 Easter Eggs And Fun Facts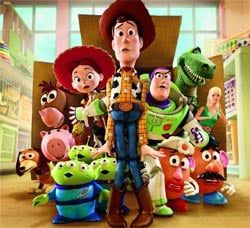 As always, Pixar seems to have as much fun talking about and making their movies as we do watching them. Toy Story 3 is just a few weeks away and it's sure to be packed with all the heartwarming fun we can handle. But beneath the film, as with any Pixar film, there are tons of geeky little secrets hidden inside the frame for serious fans. To help get you started, Pixar sent us a huge list of Toy Story 3 fun facts this morning.
Some of them are just awesome, some are surprising, and more than a few of them I'm planning to go into Toy Story 3 watching out for. Here's a complete list of geeky, fun, things you might want to know about Toy Story 3:
Your Daily Blend of Entertainment News
Thank you for signing up to CinemaBlend. You will receive a verification email shortly.
There was a problem. Please refresh the page and try again.