Green Hornet May Lose Its Kato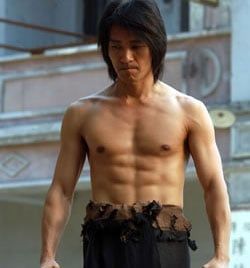 Stephen Chow's involvement, or lack thereof in The Green Hornet just got even more confusing. Last week word leaked that he was vacating the directors chair on the project over "creative differences", but he was still supposed to co-star in the movie as Kato. Now it looks like even Kato may not happen.
First though, Chow spoke to the AP about his reasons for not directing. He says, "If I direct 'The Green Hornet,' the superhero comedy will have to be delayed for two years. The timing might not be right for a superhero comedy in two years." Ok, so it was timing and not creative differences, right? He continues, "And I want to make a movie based on an original idea." Wait what?
Dear Mr. Chow: You do realize you were supposed to direct The Green Hornet right? A movie based on somebody else's idea? So what's with all this original idea bullshit? If you wanted to do an original idea, maybe you shouldn't have gotten involved in The Green Hornet.
There's something very strange going on here. According to the AP's report, Chow is no longer certain if he'll play Kato either, saying it will depend on his schedule. The studio, Columbia Pictures, is meanwhile remaining stone silent. The Green Hornet appears to be lost in confusion and turmoil. Seth Rogen may need a new sidekick. Does James Franco know karate?
Your Daily Blend of Entertainment News
Thank you for signing up to CinemaBlend. You will receive a verification email shortly.
There was a problem. Please refresh the page and try again.