Hateful Eight: What We Know So Far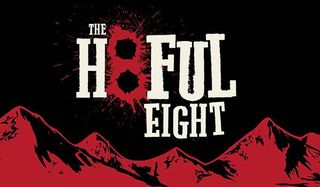 Back in 2012, writer/director Quentin Tarantino once again brought his incredible skills back to the big screen with Django Unchained. Telling the story of a freed slave who goes on a mission to rescue his wife from an evil plantation owner, the movie was once again a huge success for the filmmaker, and he not only received very positive reviews, but also an Academy Award for his screenplay. Naturally, we're only more excited for his next cinematic adventure, which will be coming soon in the form of the violent new post-Civil War drama The Hateful Eight.
Seemingly mixing together elements of Reservoir Dogs and Django Unchained, and equipping the story with a brilliant ensemble cast, the film looks like it could be something really special. But what exactly is the story in the movie, and who are the characters we will be meeting? Well, for your benefit we've put together this handy guide, which puts everything we know about the flick in one easy-to-read feature. Read on to find out what we know about The Hateful Eight so far!
Quentin Tarantino
Fittingly, The Hateful Eight will be the eighth feature film of writer/director Quentin Tarantino's incredible career (counting the two Kill Bill halves as one), but it's a project that almost didn't happen. While the filmmaker was doing behind-the-scenes work on the film back in early 2014, a draft of the screenplay managed to leak online. Claiming that he was personally betrayed, Tarantino said that he was going to shelves his plans for the film, and would instead consider possibly just publishing it.
During a long drawn out lawsuit with Gawker that was ultimately dismissed, Tarantino hosted a special one-night-only stage reading of The Hateful Eight in Los Angeles. At the time, it seemed like it would possibly be the only time a Quentin Tarantino-directed performance would be held, but that changed after the reading when it was reported that the writer/director was still working on the script.
In the summer of 2014, it was revealed that the production was back on, and that Quentin Tarantino was starting to put pieces of his cast together. Filming began back in January, and The Hateful Eight is now in post-production. Sadly, The Weinstein Company, which is handling distribution on the project, has not yet announced a release date for the film.
The Story
Based on an original screenplay by Quentin Tarantino – just like all of the director's other films – this new project is set in the years just after the Civil War, and begins with a bounty hunter (Kurt Russell) and his bounty (Jennifer Jason Leigh) making their way through Wyoming during winter on their way to a town called Red Rock. Along the road, they wind up meeting two strangers, but this is only the beginning of the story. Eventually, a blizzard forces the group off the road entirely and into an establishment called Minnie's Haberdashery. This location is actually already filled with four other individuals taking shelter from the storm – some with darker tales than others. As the night goes on, tensions flare, and in true Tarantino fashion, blood will be spilt.
John Ruth: "The Hangman"
As noted during the plot synopsis, Kurt Russell character is one of the first we meet in the narrative, and his name is John Ruth. As you probably could have guessed, he earns the nickname "The Hangman" because he's a bounty hunter who's pretty damn good at bringing people to justice. The Hateful Eight will actually be the second time that Russell has had the opportunity to work with Quentin Tarantino, as they previously collaborated on the Death Proof half of the double-feature Grindhouse. Russell was originally going to have a role in the writer/director's Django Unchained, but wound up leaving the production. His part wound up being absorbed by Walton Goggins. Russell is a missed presence in any movie he's not in, so it's great to see him working with Tarantino once again.
Daisy Domergue: "The Prisoner"
Throughout his career, Quentin Tarantino has made a habit of making surprising casting choices and getting them to pay off in major ways. When it comes to The Hateful Eight, one can pinpoint Jennifer Jason Leigh as the production's most interesting castmember. There was a time when a rumor was swirling around that the part of Daisy Domergue was going to go to Jennifer Lawrence, but that was debunked when Leigh got the part in October of last year. She begins the film as John Ruth's captured prisoner, heading to Red Rock to face punishment for the crime of murder. Whether or not she will actually get there is a very reasonable question.
Major Marquis Warren: "The Bounty Hunter"
Major Marquis Warren is one of the two characters who John Ruth and Daisy Domergue wind up encountering on their little misadventure, and he will be played by the one and only Samuel L. Jackson. The character has been described as being an infamous bounty hunter himself, though he also made a name for himself as a soldier fighting for the union. The Hateful Eight will be the fifth time that Jackson has had the opportunity to work with Quentin Tarantino as a director – and the truth is that they make magic every time out. From his Oscar nominated turn as Jules Winnfield in Pulp Fiction to the detestable Stephen in Django Unchained, it's been proven time and time again that the two men work incredibly well together
Chris Mannix: "The Sheriff"
While it's not entirely clear if John Ruth and Daisy Domergue wind up encountering the aforementioned roadside strangers together or apart, but in addition to Major Marquis Warren, the duo will also be running into Chris Mannix – played by Walton Goggins. He's a Southerner who has moved out to the west and claims to be the new sheriff in town… though whether or not he can be trusted is evidently debatable. As mentioned earlier in this guide, The Hateful Eight will be a reunion between Quentin Tarantino and Walton Goggins, as they previously had the chance to work together making Django Unchained. That, however, was a very small role, and hopefully this one will be a bit more significant.
Bob: "The Mexican"
When John Ruth, Daisy Domergue, Major Marquis Warren and Chris Mannix make it out of the blizzard and into Minnie's Haberdashery, they meet four strangers… so let's meet them one by one, shall we? First up is Bob, who has been given the nickname "The Mexican." While the Minnie of Minni's Haberdashery is out of town visiting relatives, Bob has been tasked with taking care of the shop while she is gone (knowing the way that Quentin Tarantino movies tend to unfold, there's a fairly good chance that Minnie is not going to like the state of her shop when she returns from her trip, as it will probably be covered in bullet holes and blood stains). Bob is being played in the movie by Demian Bichir – and he is one of the only actors in the main cast of The Hateful Eight who has never had the chance to go through the Tarantino experience. As a result, his will definitely be a performance to watch.
Oswald Mobray: "The Little Man"
Tim Roth played significant parts in Reservoir Dogs, Pulp Ficiton and Quentin Tarantino's segment of Four Rooms - but the actor and the filmmaker have not worked together in more than 20 years. Fortunately, that streak is coming to an end with The Hateful Eight, and Roth's upcoming performance as Oswald Mobray. Like Bob, he is already in Minni's Haberdashery when John Ruth, Daisy Domergue, Major Marquis Warren and Chris Mannix, but he also has an interesting character description: he's the hangman of Red Rock, which means that he will be the one who will end up putting the noose around Daisy's neck when he's convicted for her crimes. It's worth noting that Oswald Mobray is not originally from the west or even America – and has come to the states from England (meaning that Roth will be using his natural accent for the role).
Joe Gage: "The Cow Puncher"
Like Tim Roth and Samuel L. Jackson, Michael Madsen is another one of the old school Quentino Tarantino all-stars – having played one of the lead roles in Reservoir Dogs, and reuniting with him on Kill Bill. Now the two men are collaborating again, and the writer/director has cast Madsen as Joe Gage, one of the men discovered in Minni's Haberdashery. Very little is known about his part in the narrative at this point, but he is described as a cow puncher, which is to say that he is a hired hand on a cattle ranch who rides around on horseback and tends to the livestock. Along with Bob, he seems like kind of an innocent it a haberdashery, but it would be none too surprising if he's hiding a secret or two himself. He is still Mr. Blonde, after all.
General Sandy Smithers: "The Confederate"
In Django Unchained, Bruce Dern got the opportunity to work with Quentin Tarantino for what amounted to just one scene in the finished cut of the film, but it looks like he'll be doing a lot more than that in The Hateful Eight. As the headline spoils, Dern will be playing the role of General Sandy Smithers, who fought for the confederacy during the Civil War. It's been said that the character is a man of few words, but it's quite unlikely he'll stay that way. After all, I bet that he probably won't get along famously with Major Marquis Warren, and it's customary that it's the quiet ones who always wind up stirring up the most trouble.
No, Channing Tatum will not be playing himself in The Hateful Eight - he's merely playing a character who doesn't have a known name just yet. It was reported last year that the 22 Jump Street has a role in the new Quentin Tarantino film, but the part is being kept very tightly under wraps for the time being. Presumably he's being set up as some kind of surprise appearance, but exactly where he finds his way into the tale, and in what capacity, is still a mystery with an answer known only to those who worked on the film. This is the first time that Tarantino and Tatum are working on a movie together, and we can hope that their collaboration creates something fantastic.
Your Daily Blend of Entertainment News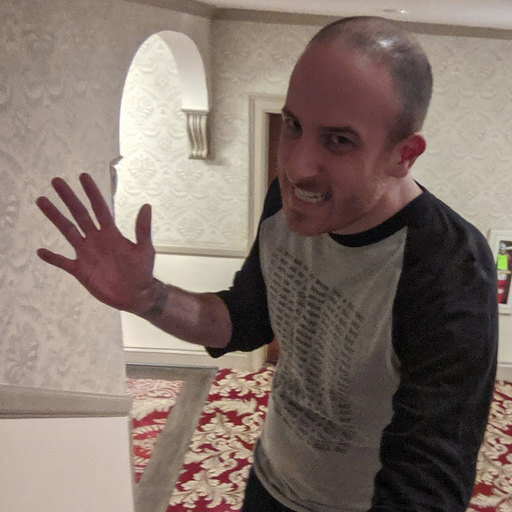 Assistant Managing Editor
NJ native who calls LA home and lives in a Dreamatorium. A decade-plus CinemaBlend veteran who is endlessly enthusiastic about the career he's dreamt of since seventh grade.