Hayden Christensen Going Back To Playing A Journalist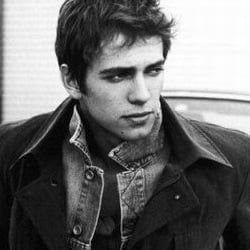 The one time in his life Hayden Christensen played a role that was remotely critically acclaimed, it was as disgraced journalist Stephen Glass in Shattered Glass. Perhaps realizing it might be best to just start over again, Christensen is returning to that journalism well, signing on to play a reporter in the supernatural thriller Vanishing in Seventh Street.
He's joined in the film by Thandie Newton and John Leguizamo, and all three will play survivors of mysterious shadowy forms that cause people to suddenly disappear. According to THR they'll be filming in Detroit, a brilliant move for a movie set in a once-thriving, now demolished city.
The film is directed by Brad Anderson, who made last year's thriller Transsiberian and has directed a handful of Fringe episodes. It seems daring for anyone to film a movie in Detroit, but we'll see if the story can hold up against that one bold move.
Your Daily Blend of Entertainment News
Staff Writer at CinemaBlend