Heathers: The Cast Then And Now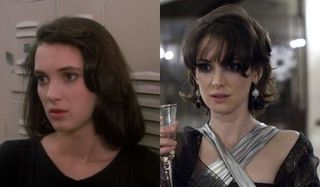 It's been more than 25 years since the black comedy Heathers debuted. In the late 1980s, the movie took the lighthearted themes of John Hughes' movies and looked at the topic of high school popularity through the darkest of lenses, turning teenage suicide into it's own popularity contest. The movie has remained popular to this day, not only because of the rock-solid performances of its two leads, who went on to become stars in their own right, but also because of the strong supporting performances of the rest of the people who made Westerberg High seriously the most terrible high school ever. Let's catch up with the cast of this dark classic, to see what happened to them after Heathers:
Winona Ryder
Winona Ryder was the female lead in Heathers, playing the "desperate to fit in until she wasn't" character, Veronica. Heathers wasn't quite the actresses first film, but it was close. Her first movie had been 1986's comedy/drama Lucas. Ryder then went on to play the role of the goth daughter Lydia in Beetlejuice just a year before Heathers was released. She went on to have a stellar career in the '90s, which included Best Actress Oscar nominations in back-to-back years for 1994's The Age of Innocence and 1995's Little Women. She's been less front and center in recent years, but she's still had major parts as Spock's mother in J.J. Abrams first Star Trek film, as well as the role of The Dying Swan in Black Swan. She'll next be seen in Netflix's new series Stranger Things.
Christian Slater
Heathers was very likely the first place you saw Christian Slater, unless you were an avid watcher of soap opera in the 1980's or happened to catch his skateboard movie Gleaming the Cube that opened in the U.S. just a couple months before Heathers did. Heathers was a launching point for the man, however, as he went on to memorable roles in Pump Up The Volume, Young Guns II and the role of Will Scarlet in Kevin Costner's accent-less Robin Hood: Prince of Thieves. His most popular role to date is probably that of Clarence Worley in the Tony Scott-directed, Quentin Tarantino-written, True Romance. In recent years, he's been building his career in television and, after a couple of false starts, he's found success on USA's Mr. Robot which has been renewed for a second season.
Shannen Doherty
The first, and by far the most successful of our three Heathers. Heather Duke was the schemer. If you watched TV in the 80's, you probably saw Shannen Doherty, and she's been acting since she was 10 and had guest roles on various series in the years leading to Heathers. It would be a couple of years, however, before Doherty would go on to star in Beverly Hills 90210, when she would really begin to get noticed. She made the decision to leave the show before it had finished it's run to pursue other things. Doherty would return to TV for the series Charmed, but would again take off early. Doherty has continued to work, though not in much that you'd likely notice beyond appearing as a contestant on Dancing with the Stars. In her next role, she'll be playing the mother of a young Charles Bukowski in James Franco's film about the early life of the troubled poet.
Lisanne Falk
Heather McNamara was the slightly spacey member of the Heathers troop of girls. She was the cheerleader (how cliched). Falk was actually a child model growing up, and acting was a secondary concern. Following Heathers, she also had a role in Say Anything… which was released shortly thereafter. She co-starred alongside Winona Ryder again in the anthology film Night on Earth in 1991, but her career has been quiet since a short film in 2002.
Kim Walker
Heather Chandler was the queen of the high school in the film Heathers. Although her character didn't last long, succumbing to the world's worst hangover cure, she still set the mold as the prototype high school mean girl. She, like Lisanne Falk, had a small role in Say Anything…. She spent the 1990s doing a variety of TV guest appearances. Unfortunately, she would never get another chance to make her mark in a major film. She was diagnosed with a brain tumor in 1999, and passed away in 2001 at the age of 32.
Glenn Shadix
Glenn Shadix has one of those faces that's simply memorable and you'll recognize again and again after that. He played the priest in Heathers who lamented all the dead teenagers and the society that "told its youth that the answers can be found in the MTV video games." If you didn't first see him here, than you likely saw him alongside Winona Ryder in Beetlejuice. Since then, he's gone on to do countless movie, TV and voice-over roles. You probably didn't know Shadix was the voice of the Mayor of Halloweentown in The Nightmare Before Christmas. Unfortunately, the reason you haven't seen his memorable face in recent years is because he passed away in 2010 due to head trauma from a fall.
Patrick Labyorteaux
Ram was one of the quintessential dumb jocks of 1980's comedy. Pretty much every stereotype you could pin on the high school football player character was in the man portrayed by Patrick Labyorteaux. The actor was already an acting veteran by the time Heathers came around, after playing the part of Andy Garvey for four years on the Little House on the Prairie series. Following Heathers, Labyorteaux would do a variety of TV and film roles until he spent 10 years as a television institution as Lt. Bud Roberts on the NBC/CBS series JAG.
Phill Lewis
If I told you Phill Lewis played Dennis in Heathers, your response would likely be, "Who?" and "What now?" Dennis is the guy who's putting together the yearbook and discusses giving Heather Chandler's suicide note it's own spread with Veronica. Remember now? Now Phill Lewis has had a solid career doing several different films and TV shows over the years but you definitely recognize him if you spend any time on The Disney Channel. While he's done a number of guest roles and voiceovers for Disney over the years in 2005 he began playing the role of Marian Moseby on The Suite Life of Zack and Cody. Between that series, it's follow up The Suite Life on Deck, and the fact that Disney Channel shows cross over more than the Marvel Cinematic Universe, Lewis has continued to play the character, as recently as this past March.
John Ingle
John Ingle who played the principal of the high school looked old enough even then to have had a long career prior to Heathers. In point of fact, it was one of his first films. His career would go to cover numerous television appearances including over 450 episodes of General Hospital as Edward Quartermaine. The other notable place you might have heard him, before his death in 2012, was in animation. His voice acting work was extensive and would include voicing the father of Cera the triceratops in 12 separate sequels to The Land Before Time.
Your Daily Blend of Entertainment News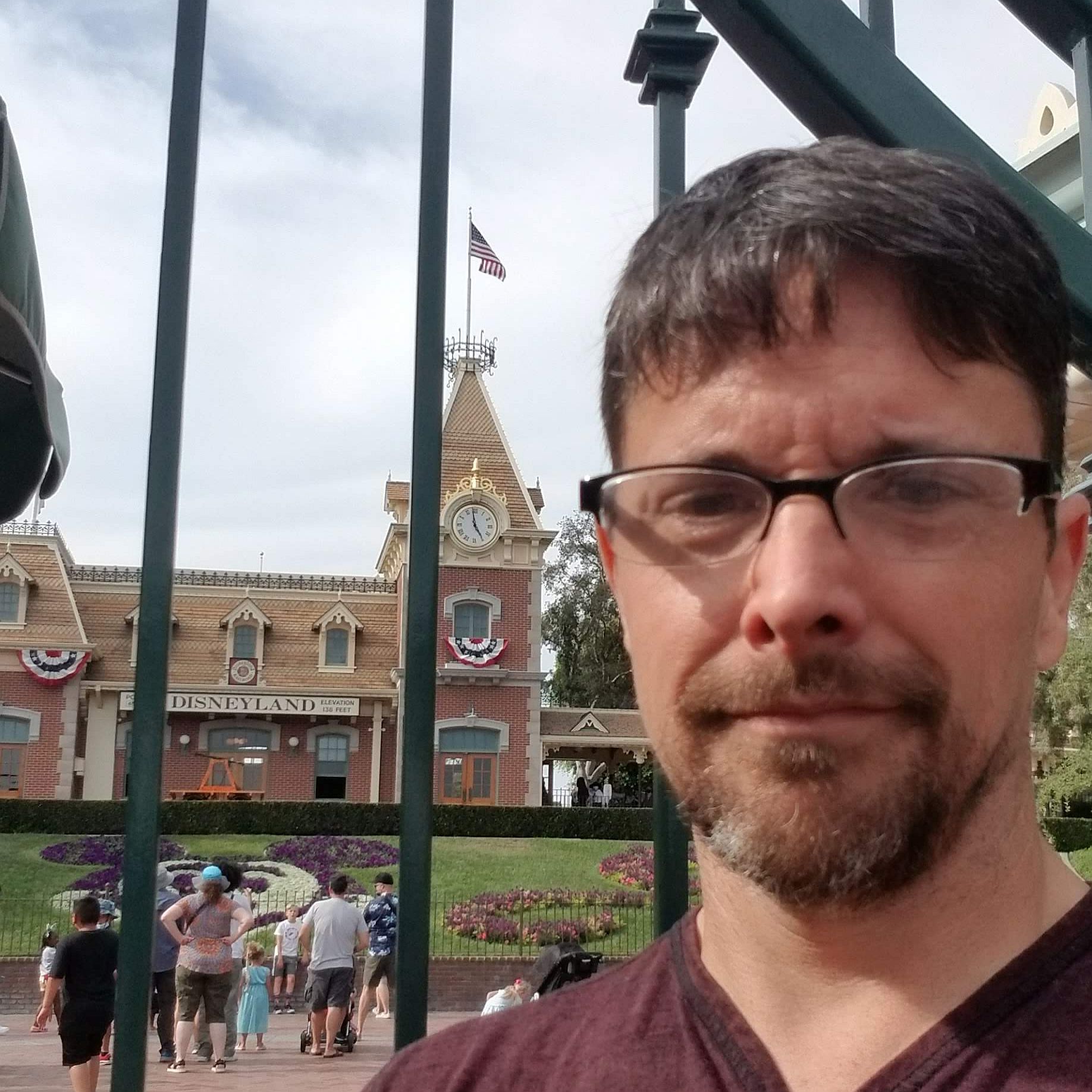 Content Producer/Theme Park Beat
CinemaBlend's resident theme park junkie and amateur Disney historian. Armchair Imagineer. Epcot Stan. Future Club 33 Member.