How A Comic Banned By Bryan Singer Led To The Wolverine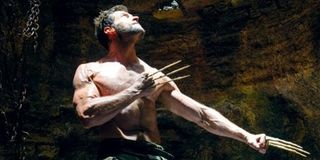 By now you probably know that The Wolverine, the sixth installment of the thriving X-Men franchise, is based on a 1982 comic run penned by Chris Claremont and Frank Miller. But I bet you don't know how Wolverine star Hugh Jackman came across these books to begin with. It turns out the Academy-Award nominated actor who also serves as producer on this film credits an overzealous onset edict of X-Men director Bryan Singer for his discovery of these inspirational comics.
During a press conference with his Wolverine co-stars and director James Mangold in New York City, Jackman regaled the assembled press with this story that reveals the surprising origins of The Wolverine:
Jackman didn't realize the comic's potential for a stand-alone Wolverine adventure at first. That far back, he was thinking these Wolverine books could be a great setup for a possible sequel to the then in-production movie. But as years passed, the concept evolved. He explains:
The Wolverine takes place a few years after the events of X-Men: The Last Stand, and finds Logan determinedly isolated when a messenger from an old friend urges him to come to Japan. There, Logan an his dying old pal reunite, beginning an adventure that forces him to face down his past and fight for his future. Co-starring with Jackman is his X-Men colleague Famke Janssen, as well as Japanese star Hiroyuki Sanada, and newcomers Rila Fukushima and Tao Okamoto.
The Wolverine opens Friday.
Staff writer at CinemaBlend.
Your Daily Blend of Entertainment News
Thank you for signing up to CinemaBlend. You will receive a verification email shortly.
There was a problem. Please refresh the page and try again.