James Rollins' Sigma Force Series Goes From Paperback To The Screen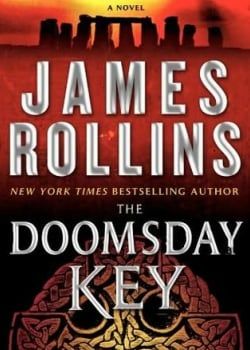 Dino de Laurentiis's last string of hits as a producer were several adaptations of Thomas Harris novels, notably Red Dragon and Hannibal, and now he seems to be trying to recapture that same pulpy glory. According to THR, de Laurentiis and his producer wife Martha have picked up the rights to Sigma Force, a series by James Rollins that's the kind of thing you see all the time in airport bookstores.
The film won't adapt any of the six existing novels, but will tackle a brand-new story within the world with the aim of starting a franchise. The series, compared frequently to Dan Brown's Da Vinci Code books, is about a secret Department of Defense program located beneath the Smithsonian museums in Washington D.C., where "killer scientists" use covert ops and research to tackle scientific threats. In the most recent bestseller from the series, The Doomsday Key, the team investigated the destruction of an experimental agriculture site in Africa, linked to an ancient and powerful substance called "The Doomsday Key." Yes, it sounds silly, but don't tell me you're not interested.
Martha de Laurentiis is also involved in the sputtering MacGyver movie project, which can't be doing much better following MacGruber's poor performance. Not that I'm an expert or anything, but my guess is adapting a hit book series will get her further than reviving an 80s relic.
Your Daily Blend of Entertainment News
Staff Writer at CinemaBlend