Jane Eyre Screenwriter Hired To Adapt The Night Circus For Summit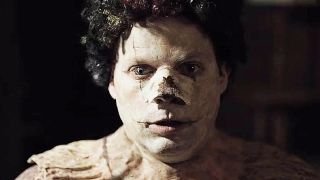 (Image credit: Dimension)
With The Twilight series wrapping up this November it's no secret that Summit is on the lookout for their next big franchise. Their first attempt to reproduce that money making formula may come with the upcoming adaptation of Erin Morgenstern's debut novel, "The Night Circus," a property the production company bought the rights to over a year ago. After bringing Harry Potter producer David Heyman on board as well as Jeff Clifford, Summit continues to move forward by hiring Moira Buffini to adapt the young adult novel for the big screen.
THR reports that Buffini has been hired to write the screenplay for the New York Times bestseller about forbidden love at a magical circus. The book is set at the beginning of the 19th century and follows two young magicians, Celia and Marco, who fall in love with each other despite an age old family rivalry taking place behind the scenes of Le Cirque des Rêves (The Circus of Dreams). It sounds a little like The Prestige meets Romeo and Juliet and, most importantly, perfect for Summit.
To Summit's credit, they probably couldn't have found a better screenwriter than Moira Buffini. After doing a great job adapting the celebrated Charlotte Bronte novel Jane Eyre for Cary Fukunaga (starring Mia Wasikowska and Michael Fassbender), she was quickly hired to write Byzantium for Neil Jordan, which follows a mother and daughter vampire duo (Saoirse Ronan and Gemma Arterton). And since it sounds like The Night Circus is basically where a stuffy Victorian romance and a supernatural thriller meet, you can see why Buffini's credits make her seem like the right choice. The next step will be finding the right director and, of course, young star and starlet to try and recreate Twilight's magic... all the way to the bank! Oh, and if you want to see a hilariously bad trailer for the book, watch the video below.
Your Daily Blend of Entertainment News