Jason Bateman Won't Make A Porno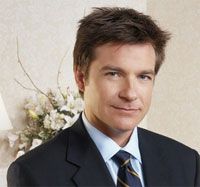 Last month we reported on a rumor which hinted that Jason Bateman might end up being the star of Kevin Smith's new movie Zack and Miri Make a Porno. Well forget it. Add Bateman to Rosario Dawson on the list of actors who won't be making a Porno.
The news comes from Bateman himself, who when asked about it told Slashfilm: "No, I read that, but no, Not at all… I met him at a coffee bean and tea leaf in LA about three months ago, and that's about as close to the accuracy of it."
So he's not playing Zack in Zack and Miri but that doesn't mean Smith might not have other plans for Bateman, maybe in one of the other films he's currently juggling towards production. I still think combing Bateman with K-Smith could be a brilliant match. It needs to happen, if not for Zack and Miri then what about Red State? They had to be talking about something, unless Smith is some sort of raging Arrested Development fan who bought Bateman a coffee as thanks for being Michael Bluth. Actually… that sounds a lot more likely. The most boring explanations are often the ones that end up being true.
Your Daily Blend of Entertainment News