Jonathan Ames Drops Details About The Bored To Death Movie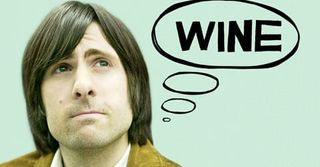 For three weird and wondrous seasons, author Jonathan Ames funneled his intellectual crises, detective fantasies, and urban ennui into the bizarre misadventures on HBO's Bored to Death. There Ames' alter-ego Jonathan (Jason Schwartzman) played private—though unprofessional—dick while balancing a career as a writer and cavorting with his playboy boss George (Ted Danson), and comic book artist bestie Ray (Zach Galfianakis). But their adventures were cut short just after Jonathan (spoilers ahead) discovered the identity of his birth father…and that he was banging his sister (Isla Fisher).
It was a supremely uncomfortable way to end the series, which sort of worked considering the show's characters seem ever-drawn to awkward situations. But earlier this year talk emerged about a Bored to Death movie. So Vulture asked the real-life Ames about where this might lead. First up, when it comes to the fictional Jonathan's sister, Ames imagines she'd be in a sanitarium following the revelation of their accidental incest. Though he's hopeful she'll "get over it" eventually. As to how this revelation is affecting Jonathan in the long run, Ames offers:
We've also heard that Jonathan will become a cop, and Ray and George will be roomies. But unfortunately for fans, Ames has no hard deadline concerning this screenplay. He also admits, "I don't know what kind of budget we'll have, it might still be small." Though he has some ambitious homages in mind he's reluctant to hint at just yet, he clarifies, "Obviously I want a good story, but so much of the charm of the show was anecdotal, them just talking. So that's the challenge, and I hope I can pull it off for 90 minutes."
How far is he into drafting this screenplay? Well, he's pitched the basic plot outline to HBO, but says:
So, the Bored to Death movie is coming. Eventually. Probably. Hopefully.
Staff writer at CinemaBlend.
Your Daily Blend of Entertainment News
Thank you for signing up to CinemaBlend. You will receive a verification email shortly.
There was a problem. Please refresh the page and try again.