Jonathan Nolan Is Likely To Direct The Next Superman Film, But No Guarantees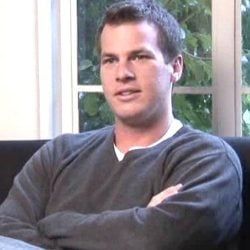 Even though there's absolutely no solid news about a new Superman film other than the fact that Christopher Nolan will be shepherding it at some point, the rumors have been flying fast lately. There was crazy talk that Chris Columbus might get the job directing it, which was quickly shot down, and then much more logical speculation that Jonathan Nolan would get the job. While nothing is still official, Moviehole has dug up some further evidence that points to the other Nolan brother.
They got in touch with an unnamed source at Warner Bros. who claimed the following:
And apparently they're even talking about casting, considering a TV star "that no one is thinking of, but everyone will be thrilled with if he pulls on the blue tights." No one has actually tested for the part, but if there are serious conversations going on about casting, odds are a director is probably guiding it-- and apparently there's a better than average chance that it's Jonathan Nolan having those conversations.
So there you have it-- there's no way of knowing anything before, but you can probably safely hope that the next Superman will happen under the excellent guidance of a Nolan brother. Now if only we could start getting some actual news on Batman 3, we'd really be in business.
Your Daily Blend of Entertainment News
Staff Writer at CinemaBlend