Joseph Gordon-Levitt Confirms Cobra Commander Won't Be In G.I. Joe 2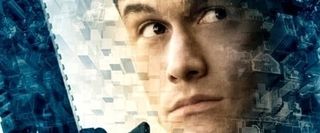 Given that Joseph Gordon-Levitt's role as Cobra Commander was one of the things most people liked best about G.I. Joe: Rise of Cobra, you'd think the producers would do whatever they could to get the Inception and Dark Knight Rises star back for the sequel. But according to Gordon-Levitt himself, talking yesterday to Collider about his new film Hesher, he's definitely not going to be back. In a business in which stars will go out of their way to avoid confirming or denying even the most obvious facts, Gordon-Levitt gave them a definitive "no." So there you have it.
This fits with what Rachel Nichols blurted out on Twitter back in March about only three characters-- Snake Eyes, Storm Shadow and Duke-- being back for the second film, and also director John Chu's strong suggestions that the sequel would be going in a different direction. But I really did think they'd find a way to fit Cobra Commander in there. Is this just the wishful thinking of a Joseph Gordon-Levitt fan, or are you guys surprised by this too?
Staff Writer at CinemaBlend
Your Daily Blend of Entertainment News
Thank you for signing up to CinemaBlend. You will receive a verification email shortly.
There was a problem. Please refresh the page and try again.