Josh Hartnett May Reteam With Lucky Number Slevin Director Paul McGuigan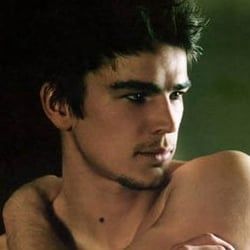 Oh, Josh Hartnett-- who would have guessed that Pearl Harbor would have been his peak, and that the following decade for one of the late-90s most promising stars would have been marked with outright disasters (Lucky Number Slevin, The Black Dahlia) or decent movies that you still forget he was a part of (Sin City, 30 Days of Night). He's still a working actor, and you've got to give him credit for that at least, but you've got to wonder if reteaming with his Slevin director Paul McGuigan is the best way to jump start things.
And yet, that's exactly what he's doing according to The Wrap, which reports he'll team up with McGuigan for Tomorrow, a time travel thriller about a man able to save his family on the day of their murder but not control the conditions of his time-traveling ability. It actually sounds like a fascinating premise, and something that could reaffirm Hartnett's capabilities as a leading man. Then again, McGuigan's last directorial effort was the similarly supernatural themed Push, so he hasn't exactly earned a lot of blind faith. Production the film is set to start in Louisiana later this year, and with Hartnett on board we're likely to at least hear a little about this one later down the line.
Staff Writer at CinemaBlend
Your Daily Blend of Entertainment News
Thank you for signing up to CinemaBlend. You will receive a verification email shortly.
There was a problem. Please refresh the page and try again.