Josh Trank's Failed Star Wars Spinoff Is Still Happening, Get The Details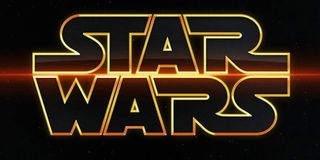 The fallout from Fantastic Four continues to spread. Not only did that movie fail to find an audience or impress fans and critics, the behind the scenes troubles even infected other franchises. Director Josh Trank was originally supposed to helm one of the standalone Star Wars Anthology films, though he has since parted ways with the production, leaving that project in limbo. That film is still being developed without Trank, though it's release has now been pushed back a few years.
With Trank's departure from the fold, the production has yet to hire a new director. Talking to Entertainment Weekly, Lucasfilm president Kathleen Kennedy reassured fans that they are still moving forward with the picture, though it has now been delayed. She said:
While there are no specific dates given, the article does speculate that it will likely drop in 2020. Though unsubstantiated, this guess does make sense. With the current road map, Lucasfilm and Disney will deliver a new Star Wars movie every year, alternating the numbered Episode films with the standalone Anthology installments. Right now, the slate is Star Wars: The Force Awakens opening December 18, 2015, the Gareth Edwards-directed Star Wars: Rogue One on December 16, 2016, Rian Johnson's Episode VIII in May of 2017, Chris Miller and Phil Lord's young Han Solo film in May of 2018, and the not-J.J.-Abrams-directed Episode IX after that in 2019.
None of the details are concrete, but the prevalent rumor is that Josh Trank was working on developing a Boba Fett movie (there have also been reports about how the fan-favorite bounty hunter could fit into all three of the Anthology films, which is something interesting to chew on). We've even heard that there was going to be a teaser reel at Star Wars Celebration back in April, but that was nixed with Trank's departure—again, this is far from official. It also stands to reason that Trank's film was replaced on the release slate by the Lord/Miller Han Solo picture, so the studio doesn't have to adjust the schedule, just swap out the films.
According to Kathleen Kennedy, Lucasfilm and the producers, including Simon Kinberg, who worked on Fantastic Four with Trank, want to take their time and make sure they get this film right, whatever it's about. I don't know about you, but I can appreciate that; we don't need bad Star Wars movies.
Your Daily Blend of Entertainment News
Thank you for signing up to CinemaBlend. You will receive a verification email shortly.
There was a problem. Please refresh the page and try again.