The Justice League Working Title Might Offer A Clue To Its Villain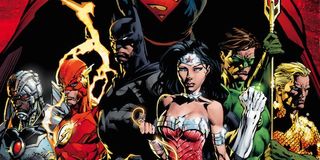 Zack Snyder's Justice League: Part One's release date has been common knowledge (to fans, anyway) since November 2014, but earlier this week, it was officially announced that shooting will kick off on April 11. As with any major blockbuster, Justice League: Part One has to assume a working title, i.e. a pseudonym for a movie so that the production can remain disguised from the public for at least a little while. For something as popular as the Justice League, that's especially necessary, and apparently the working title they've chosen for the highly anticipated superhero movie is a weird one: Caveman.
While listing casting information for Justice League: Part One in London, Acting-Auditions listed the blockbuster as being labeled "Caveman." These faux titles don't always have have anything to do with the movie's plot, but even so, choosing Caveman as the working title for a movie about DC's biggest heroes teaming up is an odd choice. However, if we assume that Caveman was chosen for a specific reason rather than just randomly picked out of the dictionary, there may be a key clue hidden.
If you type in "DC Comics caveman" on a search engine, two characters will immediately pop up: King Kull and Vandal Savage. While the former is a minor Captain Marvel (now Shazam) villain, the latter could work within a Justice League movie. In the comics, Savage was originally a caveman named Vandar Adg living in 50,000 BC. When a mysterious meteorite crashed near his tribe, its radiation enhanced Savage's intellect and him immortal. Over millennia, he has amassed immense power, either as history's most well-known despots (like Genghis Khan) or assisting these figures behind the scenes. In the present day, he is one of the Justice League's most notorious enemies, using his knowledge and resources to combat them.
Although the DCEU is clearly foreshadowing Darkseid's arrival, several rumors have said that he won't show up until 2019's Justice League: Part Two, leaving it up to another villain to bring the League together. Vandal could certainly fill that role and present a threat to the entire world. That said, he currently is being played by Casper Crump on The CW's Legends of Tomorrow, and the DC movie and TV divisions rarely get to share characters. However, if Crump's Savage gets killed off later this year, then Savage could easily be brought to the big screen, if this is indeed what's being planned. Hence, Caveman.
With Justice League: Part One still almost two years away, not much has been revealed about its plot. All we know for certain is it will officially bring Superman, Batman, Wonder Woman, Aquaman, The Flash, Cyborg and maybe Green Lantern together to battle an unknown threat. Hours after the principal photography date was announced, director Zack Snyder posted a photo with him and Aquaman actor Jason Momoa in a room full of costumes and props, and until more info and images are released, that will have to tide us over for a while.
Justice League: Part One, a.k.a. Caveman, is being released on November 17, 2017.
Your Daily Blend of Entertainment News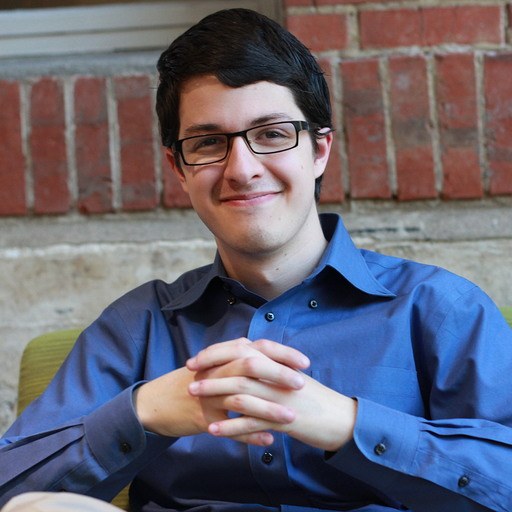 Connoisseur of Marvel, DC, Star Wars, John Wick, MonsterVerse and Doctor Who lore. He's aware he looks like Harry Potter and Clark Kent.