Keke Palmer Is The First Cast Member For The Runaways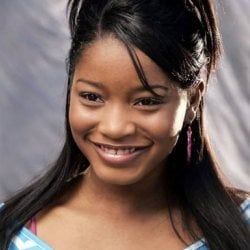 Even as they're focused on putting together the mammoth Avengers movie, Marvel is also trying to assemble another band of superheroes with a little less name recognition (and lower salary requirements): The Runaways. The graphic novel adaptation already has Nick and Norah's Infinite Playlist director Peter Sollett on board to guide it, and earlier this month we learned they had scheduled a March shoot for the production. It's taken a while, but we've now finally got some confirmed cast on board too.
Giving an interview to Essence about her Nickelodeon show True Jackson VP, 17-year-old Keke Palmer said she had been asked to join The Runaways. Given that Essence is not comics obsessed like the rest of us, they didn't press her for details, which leaves us to only speculate about who Palmer might play, and even how serious the offer might be. From what I can gather (and please correct me if I'm wrong, I'm no expert) none of the major characters in the original series are African-American and female, though it's entirely possible for them to switch up race or gender for the sake of snagging a lead actor like Palmer, who is terrific.
OK, I've only seen her in Akeelah and the Bee, and that was a solid four years ago, but I've been rooting for Keke Palmer ever since and would love to see this be a big movie breakout for her. Granted, group superhero movies are almost never a good opportunity to show off acting chops, but The Runaways seems like it might be a little smaller and less effects-heavy, maybe giving the young cast a little more room to breathe. As worn out on graphic novel adaptations as I am, this is one I'm willing to hold out a little hope for.
Staff Writer at CinemaBlend
Your Daily Blend of Entertainment News
Thank you for signing up to CinemaBlend. You will receive a verification email shortly.
There was a problem. Please refresh the page and try again.