Kevin Kline, Richard Jenkins And Diane Keaton Reunite With Lawrence Kasdan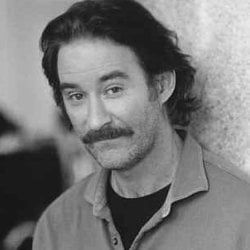 Kevin Kline and director Lawrence Kasdan both hit their strides in the 80s, and often they did it together. Kline starred in several of Kasdan's best films, including Silverado and The Big Chill, and what does it tell you that Kasdan has directed a movie anyone liked since the Kline-starring French Kiss in 1993? Now the two are finally recognizing what's best for them and reuniting on the comedy Darling Companion, and they're bringing Diane Keaton and Richard Jenkins with them.
According to a tweet from Production Weekly, Keaton and Jenkins have signed on the project, which was just announced a few weeks back and is scheduled to start filming in Utah next week. The synopsis sounds a little Meet the Parents-ish, with a couple losing the family dog at their daughter's wedding, but Kline may very well still be one of the best physical comedians alive, so I'm willing to suspend disbelief for the time being. Keaton and Jenkins are both Kasdan veterans as well, so maybe the sense of bringing the band back together will help bring some good work out of these guys, all of whom except Jenkins are in need of a career change-up.
On a side note, I'm wondering what this project means for the HBO series Tilda, which was set to star Keaton as a Nikki Finke-esque blogger but fell apart when showrunner Cynthia Mort got fired in late August. The plan at the time had been to regroup and move forward, and it's not clear if they've just finished up filming for the pilot season and Keaton is now free to move on. I'm going to assume the latter, since I'm still holding out hope the show will work out, but I'm still a little worried until we start seeing HBO promos.
Your Daily Blend of Entertainment News
Staff Writer at CinemaBlend