Lake Bell Drops From Scream 4 Due To Scheduling Conflicts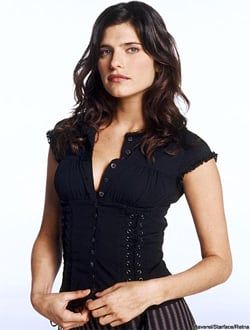 With so many casting announcements for Scream 4 coming down the line this past few weeks, it's a bit of a shocker to hear that the long awaited Wes Craven sequel has already lost a cast member. Actress Lake Bell has unfortunately had to relinquish her role as Deputy Judy Hicks in the next installment of the beloved saga, according to her Twitter account (Via ComingSoon).
I can't imagine what she has going on that is MORE important than Scream 4, but it seems like maybe she should have somehow made time to be in the movie made by one of the most revered horror directors of all time. Just a thought.
The film is set to begin shooting on Monday, which will make for a busy weekend for Scream 4's casting director depending on when Bell's scenes were scheduled to be shot. If you're in the Ann Arbor area and looking to be a part of Wes Craven's next, start driving around dressed as a lady Sheriff and maybe he'll hire you right on the spot just out of necessity.
It's a bummer that she had to drop, but if you are looking to satisfy your Lake Bell hunger, simply get on Netflix and watch the woefully short Surface that was cancelled after just one season, but remains big fun.
Your Daily Blend of Entertainment News