Leonardo DiCaprio Chasing Korean Movie Remake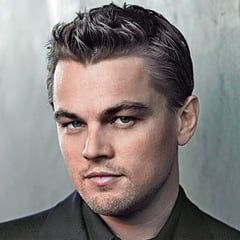 Leonardo DiCaprio is already re-teaming with his Departed director Martin Scorsese, and now he's looking to work with that movie's screenwriter again as well. William Monahan, who also wrote Kingdom of Heaven, is working on a remake of the Korean thriller The Chaser, about an ex-cop who tries to track down a little girl who has been kidnapped by a serial killer. The Hollywood Reporter explains that the movie was a hit in Korea, grossing over $20 million.
The Departed, as you remember, was an adaptation of another Asian hit, though the original Infernal Affairs was a Hong Kong film. So the elements are pretty much all in place for another Departed-sized hit, especially if a director as high-profile as Martin Scorsese signs on. DiCaprio hasn't been up to much since his Departed-Blood Diamond double header back in 2006, but come on-- it's Leonardo DiCaprio! Anything he's in is automatically going to be a big deal!
Korea has been pumping out good action thrillers for a long time, so it seems pretty likely that The Chaser is a movie deserving of an American adaptation. Basically, all signs point to yes! DiCaprio just needs to officially sign on, a director needs to whip this thing into shape, and we'll be seeing Leo kicking ass on behalf of the boys in blue in no time.
Your Daily Blend of Entertainment News
Staff Writer at CinemaBlend