Lorenzo di Bonaventura Will Produce The Secrets of the Immortal Nicholas Flamel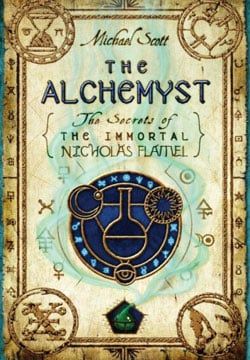 With the Harry Potter series finishing its 11-year run in 2011, wizard wannabes will be craving something of the magical realm. According to Variety, Lorenzo di Bonaventura and his Di Bonaventura Pictures have something to fill the void.
The G.I. Joe: The Rise of the Cobra producer will bring Michael Scott's six-book series The Secrets of the Immortal Nicholas Flamel to the big screen. If the name Nicholas Flamel sounds familiar, you're right. First and foremost, he's a real person. Born in 1330, Nicolas Flamel (yes, the real guy is minus the 'H') was a French alchemist famous for his work on the philosopher's stone, a substance rumored to have the ability to turn metals into gold. It also had a reputation of being an elixir of life, hence, the mention of Flamel in Harry Potter and the Sorcerer's Stone. In the movie, Nicholas Flamel is the maker of the Philosopher's Stone, the object Voldemort attempts to steal in order to regain his human-like form.
di Bonaventura calls Scott's books "a natural evolution from Harry Potter." The series focuses on two 15-year-old twins, Sophie and Josh, who travel the world alongside Flamel. The first three books, The Alchemyst, The Magician and The Sorceress are available now and the fourth book, The Necromancer, is scheduled to be published in May.
New Line and Mark Burnett originally nabbed the rights to the books back in 2006, but the six-picture franchises they envisioned never came to be. di Bonaventura doesn't have the greatest critical track record, but he can boost some pretty impressive box office showings thanks to his work on both Transformers movies. Money can't buy quality, but at least he's well aware of what makes an alluring film. If the Flamel series is anything like Harry Potter, it'll be exciting to see this project take form.
To read more about the books of The Secrets of the Immortal Nicholas Flamel, check out the website here.
Your Daily Blend of Entertainment News
Staff Writer for CinemaBlend.