Mark Wahlberg May Be A Convincing College Professor In Rupert Wyatt's The Gambler Remake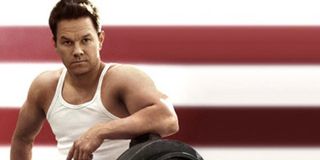 With the rumors about him directing Star Trek 3 so strong that even J.J. Abrams has been forced to address them, Rise of the Planet of the Apes helmer Rupert Wyatt may be lining up a very different, much more earthbound project. According to The Wrap he's in negotiations to direct The Gambler, a Paramount remake of the 1974 drama, with Mark Wahlberg also in line to take on the role that was originally played by James Caan.
The remake has been in the works since 2011, and though screenwriter William Monahan has been attached from the start, it originally started out with a very different director, none other than Martin Scorsese. Monahan and Scorsese both won Oscars for their collaboration on The Departed, so they came with the kind of credentials that could silence the "No remakes, ever!" haters. Then Scorsese dropped out to tend to the many, many projects he's attached to make (and actually made The Wolf of Wall Street), and Todd Phillips, of all people, considered replacing him. Somewhere between last August and the release of The Hangover Part III someone apparently decided Phillips was a bad idea, so now the project has gone to Wyatt and Wahlberg, who have never worked together before.
In the 1974 original Caan played an English professor with a nasty, secret gambling habit, one that leads him to borrow money from relatives, put his girlfriend in danger and eventually even involve one of his students in a scheme to make some cash. It's a dark role that's a pretty far distance from Wahlberg's most recent two movies, Pain & Gain and Ted, and maybe a pretty good way for Wahlberg to maintain his serious actor cred while also starring in Transformers 4. Wyatt, on the other hand, has yet to figure out how to capitalize on the sterling reputation he earned from the surprisingly great Rise of the Planet of the Apes--he backed away from the sequel, then attached himself to a wide variety of projects, from sci-fi thriller Agent 13 with Charlize Theron to an adaptation of Marisha Pessl's bestseller Night Film. It's unclear if The Gambler would take priority over any of those films, though if Wahlberg also signs on it might give the project the push it needs.
Other than proving he can direct the hell out of an action sequence on a bridge and make us believe in talking, battling apes, Wyatt hasn't established much of a strong identity as a director, which might make his challenge in getting people to accept a remake tougher than it would have been for Phillips or Scorsese. Then again, the prequel for a movie franchise that nobody ever thought would work turned out great in his hands. If he can help us buy Wahlberg as a washed-out gambler and literature professor (guess which is the hard part), he really might be capable of anything.
Your Daily Blend of Entertainment News
Staff Writer at CinemaBlend