Is Marvel Laying The Groundwork For A West Coast Avengers Spinoff?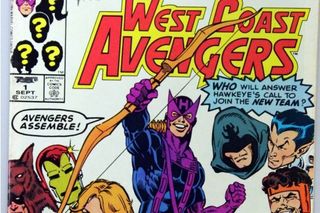 Hawkeye has been introduced, courtesy of Joss Whedon's The Avengers. Don Cheadle has been talking about War Machine spinoffs, or possible new adventures away from Robert Downey Jr.'s Tony Stark character. Stark's Malibu mansion, meanwhile, has been demolished, and is in need of a rebuild … perhaps with an upgrade.
Is it, just me, or are the pieces falling squarely into place for Marvel Studios to launch a West Coast Avengers franchise – and soon?
For those unaware, the West Coast Avengers was an offshoot of the main Avengers team that received its own comic book series starting in 1984. What began as a four-issue limited series expanded to become its own official title that lasted for 102 issues and concluded in 1994. The zenith of the West Coast Avengers run was attributed to the great John Byrne, who constructed multiple memorable storylines around Vision and Scarlet Witch.
And didn't Joss Whedon just recently drop hints about a brother-sister duo who would be integral to The Avengers 2, which had several Marvel fans thinking about Scarlet Witch becoming a major player in the Marvel Comics Universe?
It goes without saying that all of this is speculation, and I have absolutely nothing to back it up save for a few deductions based on what we know about Iron Man 3, Marvel's future phases, and the possibilities that loom as studio president Kevin Feige looks for ways to expand the Marvel brand.
The destruction of Stark's California abode is not something to take lightly. Yes, Tony has a Manhattan residence, which was showcased (and badly damaged) in The Avengers. But his Malibu mansion has been integral to the Iron Man franchise, and its demise is noteworthy is Marvel wants to keep a base of operation in the Golden State.
Then there's Hawkeye … a peripheral member of the core Avengers team. (Even Jeremy Renner complained that he had little to do in Whedon's story.) West Coast Avengers lore has Hawkeye leading the new team, which is based on the Avengers Compound in Los Angeles.
Who was on that initial team? Hawkeye recruited Mockingbird, Wonder Man, Tigra and Iron Man (who was actually James Rhodes and not Tony Stark … a mystery that was kept from the team for the first few issues). Eventually, the WCA added Hank Pym – better known as Ant-Man – the Vision, and Scarlet Witch as team members.
We know that Ant-Man is part of Marvel's third phase. Edgar Wright is hammering out details on that production as we speak. Whedon just dropped Scarlet Witch hints. Anthony Mackie is set to play The Falcon in Captain America: The Winter Soldier and he'd make a fine addition to a West Coast team. And you must have heard the rumors and fanfiction that the "deceased" Agent Coulson could be used to create the Vision … if that Marvel storyline can play out.
Why do it? There are numerous reasons. Eventually, Marvel is going to have to branch away from the core of the Avengers franchise. Downey already is dropping hints that he's ready to walk away. Chris Evans and Chris Hemsworth also could (and probably should) top out at three standalone films for their characters. And that's not to say they couldn't come back and be part of a West Coast Avengers sequel. But Marvel needs to explore fresh avenues, and a WCA series could be the right move.
It also would be a good way to take advantage of Renner. Admittedly, his talents were wasted in Whedon's films. The Bourne Legacy proved he can carry a movie. And Hawkeye from the West Coast books was such a charismatic, sarcastic hero. He's a better character than Renner has been able to portray. Give him a separate West Coast Avengers franchise and see where he can take it.
This very topic came up a while back on ComicBookResources, and the users in that forum seemed to think that we'll see a New Avengers franchise before we ever saw a West Coast series. I believed them, at the time.
Then I saw Shane Black drop Tony Stark's mansion into the Pacific Ocean. I began to think what Marvel might do in an effort to rebuild its Southern California base. I stepped back and saw War Machine, Hawkeye, Hank Pym and, possibly, Scarlet Witch, in play. The pieces are moving around the chess board. I'm not declaring that West Coast Avengers is in our immediate future. But you'd be crazy not to realize that it's a very real possibility based on the multiple moves Marvel has made to this point.
Your Daily Blend of Entertainment News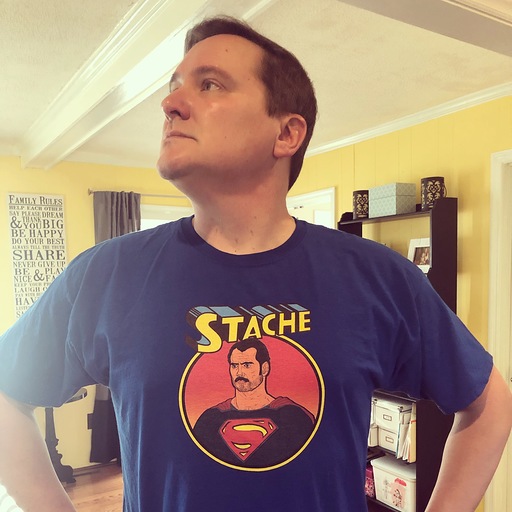 Sean O'Connell is a journalist and CinemaBlend's Managing Editor. Sean created ReelBlend, which he proudly cohosts with Jake Hamilton and Kevin McCarthy. And he's the author of RELEASE THE SNYDER CUT, the Spider-Man history book WITH GREAT POWER, and an upcoming book about Bruce Willis.