Miguel Arteta Could Replace Lisa Cholodenko On Alexander And The Terrible, Horrible... Day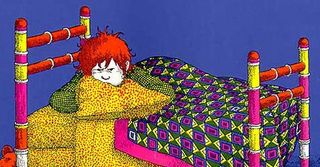 The past few years have offered some really inspired adaptations of kids' books. Phil Lord and Chris Miller brought to life Cloudy With a Chance of Meatballs with a wild brand of animation that delighted kids of all ages. Wes Anderson turned Roald Dahl's Fantastic Mr. Fox into a masterful mid-life crisis movie filled with spirited stop-motion mammals. And Spike Jonze captured the frightening ferocity of childhood in his live-action adaptation of Maurice Sendak's Where the Wild Things Are.
Each of these fantastic films can be counted as a reason why we were looking forward to The Kids Are All Right director Lisa Cholodenko's take on Alexander And The Terrible, Horrible, No Good, Very Bad Day. Sadly, after nearly two years being bonded to the project and some studio shuffling, Cholodenko walked away last month. But Disney has found a pretty stellar replacement in Miguel Arteta.
The Puerto Rico-born director has helmed such celebrated indies as Chuck & Buck, The Good Girl, and Cedar Rapids, as well as the woefully underrated Michael Cera vehicle Youth in Revolt. Deadline reports Arteta is currently in talks with Disney reps to direct the script Cholodenko penned with Rob Lieber. Steve Carell, who has been attached to the project nearly a year, is still set to play the title character's father.
The book by Judith Viorst centers on a young boy named Alexander, who knows his day is destined to be the worst, when he wakes up with gum in his hair. Considering Arteta's affection for gawky underdogs, he seems a solid choice for helming this adaptation. Production is slated to start this fall, so confirmation on the director and casting announcements should come soon.
Staff writer at CinemaBlend.
Your Daily Blend of Entertainment News
Thank you for signing up to CinemaBlend. You will receive a verification email shortly.
There was a problem. Please refresh the page and try again.