Mission: Impossible 5 - What We Know So Far About Rogue Nation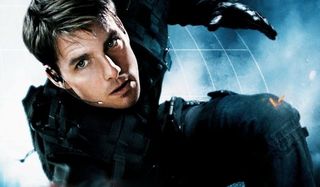 Tom Cruise doesn't need your Marvel Cinematic Universes, your DC comics worlds, or your developing Ghostbusters galaxies. Ever since 1996, the Energizer bunny of action heroes has been suiting up as secret agent Ethan Hunt in his own super-powered action franchise, and he's about to show the challengers how to do it right when his fifth Mission: Impossible movie opens in theaters this summer.
Your mission, should you choose to accept it, is to dig into all of the information that we currently have on Mission: Impossible 5… a sequel that's now going by the name Mission: Impossible: Rogue Nation. We're sure that Tom Cruise is prepared to follow up the smash hit that was Mission: Impossible – Ghost Protocol. But where are you going? Who are you fighting? And which former Impossible Missions Force members will be tagging along for the fun? Let's lay out What We Know So Far about Mission: Impossible 5, starting with the teaser trailer:
And continuing on with:
Tom Cruise
Some day we may reach a point where Paramount tries to further the Mission: Impossible series without Tom Cruise in the lead… but that isn't happening this summer. Cruise, 52, slips back into the role of renegade agent Ethan Hunt for the fifth time in nearly 20 years, and will attempt to follow up the action from 2011's Ghost Protocol. A few of you might be wondering if Tom Cruise can pull off the requisite stunt work for a fifth Mission: Impossible movie now that he's in his fifties. That likely means you didn't see Edge of Tomorrow, where Cruise punished his unbreakable body for the benefit of a high-energy (and highly entertaining) sci-fi action comedy. Cruise is showing no signs of slowing down, and neither is the Mission: Impossible franchise, as a result.
The Release Date Shift
Mission: Impossible - Rogue Nation was supposed to be a Christmas gift to fans. Paramount had circled a December 25 release date, meaning Tom Cruise and his team had time to fine tune the anticipated sequel before delivery. Then, something happened. We're not entirely sure if it was a decision to avoid J.J. Abrams' massive Star Wars: The Force Awakens (smart choice), or a supreme confidence in the material, but in January, Mission: Impossible - Rogue Nation was moved up from December to July 31, where it would compete against Self/Less, Southpaw and a few summer tentpoles that were still holding on to business. Very few blockbusters will complain about having a summer release date. But I'm not sure how far along Mission: Impossible 5 was in production when that decision was made, and I'm guessing that the film's old-school vibe means a lack of digital post-production work, suggesting that the editing portion of the prep can go faster than expected. Either way, for whatever reasons, we are getting Tom Cruise's next Mission movie much sooner than anticipated.
The Director
The date shift put incredible pressure on the director of Mission: Impossible 5, Mr. Christopher McQuarrie, who is sitting behind the camera for his first Mission mission with this fifth installment. McQuarrie, thankfully, has a history with Tom Cruise. The filmmaker recently guided Cruise through the vastly underrated Jack Reacher, and has worked as a script doctor on multiple Cruise movies over the years. Basically, if there's anyone who knows how to get the most out of TC, it's McQuarrie. The interesting thing about the hire is how each Mission movie has shape-shifted to adopt the tones and techniques of the hired directors. Think how different John Woo's Mission: Impossible II is from J.J. Abrams' Mission: Impossible III, even though they used many of the same ingredients. Could McQuarries Mission mirror his previous films, Reacher and The Way of the Gun?
At one point, it looked like Jeremy Renner was being brought in to the Mission: Impossible universe as a possible replacement for Tom Cruise. (Kind of the way that he entered the Bourne series as a replacement for Matt Damon.) But Cruise and Renner played off of each other so well that the Avengers: Age of Ultron star is now going to be a partner in crime for Ethan Hunt, according to reports. Renner was believed to have signed a three-picture deal to play Brandt opposite Cruise's Hunt in the Mission series, with Ghost Protocol being his first stab. Does this mean that we can expect a sixth Mission movie in a few years? Probably, and it might even have a beefier role for Renner if this sequel develops as we expect. Yet, even if it doesn't, Renner has a little something known as the MCU to fall back on. Lucky guy.
Sean Harris
The Mission: Impossible movies have been hit and miss when it comes to their villains. Truthfully, the only nemesis who stands out in my memory is Philip Seymour Hoffman's baddie from J.J Abrams' Mission: Impossible III… and I'm sure that's only because of the forcefully maniacal way that the late actor decided to play him. Well, Prometheus co-star Sean Harris will try and reverse the trend by playing the main threat in Mission: Impossible 5. His goals, unfortunately, are being kept under wraps for the time being, though they seem to have something to do with an "anti-MIF" known as the Rogue Nation. The full trailer explains a little bit more about Tom Cruise's next adventure – and, by connection, Sean Harris' role – yet right now, the bulk of Mission: Impossible 5 is shrouded in mystery.
Rebecca Ferguson
Much like James Bond, his "colleague" from across the pond, Ethan Hunt often has a lovely lady or two at his side during lethal missions, and Mission: Impossible 5 won't be any different. Cruise and Christopher McQuarrie lobbied for multiple actresses – allegedly offering Jessica Chastain a role – before going ahead with the beautiful Rebecca Ferguson for the lead female role in the next Impossible thriller. Who, you ask? Fair question. Ferguson is best known for the BBC series The White Queen, and starred alongside Dwayne "The Rock" Johnson in Brett Ratner's Hercules. Again, we're not entirely sure what her role will be, but she'll follow in the footsteps of former Mission women like Thandie Newton, Michelle Monaghan and Paula Patton, who will not be back for this latest adventure.
Simon Pegg
When it comes to the Mission: Impossible movies, Tom Cruise has a gaggle of usual suspects who tend to tag along (and yes, that is a Christopher McQuarrie pun). Simon Pegg was added to the IMF team in 2006's Mission: Impossible III, and has been a good luck charm ever since. Pegg's character, Benji Dunn, started as a desk jockey, but slowly has been gaining access to the field. And during a recent Twitter Q-and-A, McQuarrie specified that this time out, Benji most certainly will be getting his hands "plenty dirty." We can't wait to find out how!
Ving Rhames
If Simon Pegg is returning, you better bet your ass that there's room for Ving Rhames in the script, as well. Rhames has been Tom Cruise's one, true sidekick through the duration of the Mission: Impossible run, standing out as the only cast member to appear in all five Mission movies since 1996. His character, Luther Stickell, doesn't always get the most screen time. But he's a calming factor to Cruise's energetic Ethan Hunt, and Luther's know-how in the field has kept the IMF team alive on more occasions than we can count. Also, the Mission movies give Ving Rhames a chance to show off his dry sense of humor, something that other filmmakers refuse to tap in to, for whatever terrible reasons. We're thrilled that Rhames is back for Mission: Impossible 5, in whatever fashion.
From what we have been able to determine, Ethan Hunt's exploits will put him in the path of the CIA this time out, and Alec Baldwin has been cast as the head of the U.S. government's most covert (and shady) branch. Put that coffee down, though, because simply by casting Baldwin, you have opened the door to suggestions that he's either a double agent or a mole buried deep behind enemy lines to surprise Ethan Hunt at the most inopportune time. Because you don't cast someone as commanding as Baldwin and then let him wallow behind a desk for one or two scenes of exposition. You get him out in the field. You have him pulling Sean Harris' strings. You get him in the muck! Or not.
The Exotic Locations
How do you top the Burj Khalifa and the surrounding deserts of Dubai? Well, you don't, and Christopher McQuarrie has said that no one went in to Mission: Impossible 5 looking to trump Ghost Protocol. Instead, they went where the story took them, and in this case, that meant London (possibly in the Parliament building), as well as Morocco and Vienna, Austria… according to IMDB. In films past, the Mission movies have made Moscow, Budapest, Prague, Sydney, and Monument Valley, Utah look exotic and sexy on screen. We can't wait to see what McQuarrie has cooked up.
The Stunts
Again, how do you top the scaling of the Burj Khalifa from Mission: Impossible – Ghost Protocol? Again, you don't. But Christopher McQuarrie and Tom Cruise are going to try and stage a few elaborate and memorable stunt sequences, which already have been reported on. Back in November, onlookers photographed Cruise hanging on to the side of an Airbus A400M aircraft being flown 5,000 feet above the English Countryside. The sequence concludes the short teaser clip. The UK Daily Mail also caught Cruise and what looked to be co-star Rebecca Ferguson jumping from the top of the Vienna Opera House in Austria. If there's one thing we can count on from one Mission movie to the next, it's that the stunt sequences will be eye-popping… and now that Mission: Impossible 5 has a summer release, I'm thinking they will raise the bar even higher for what the series usually delivers.
The Ending
Everything we'd heard about Mission: Impossible 5 suggested that the shoot was going smoothly. And that still might be the case. But a recent ripple suggested that alterations had to be made to the film's ending, and that reshoots were occurring months before the film was due to hit theaters. During that aforementioned Q-and-A, Christopher McQuarrie did what he could to set the record straight, but admitted that it would take more than 140 characters to explain his process. I'm confident everything will work out for McQuarrie and Mission: Impossible 5, but I also believe that the director and his crew wish their sequel still had a December 2015 release date, because there's nothing more valuable during the post-production process than time.
Your Daily Blend of Entertainment News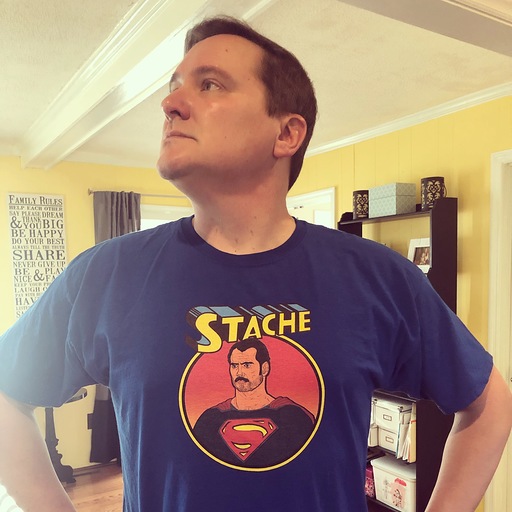 Sean O'Connell is a journalist and CinemaBlend's Managing Editor. Sean created ReelBlend, which he proudly cohosts with Jake Hamilton and Kevin McCarthy. And he's the author of RELEASE THE SNYDER CUT, the Spider-Man history book WITH GREAT POWER, and an upcoming book about Bruce Willis.