The Mummy Reboot May Make A Major Change To The Classic Horror Character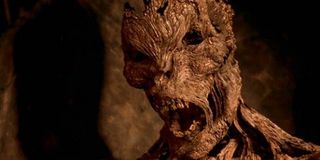 We all know what the score is by now: with Hollywood seemingly out of original ideas and audiences only appearing to be willing to buy tickets for established properties, studios have been clambering to reboot any franchise that they own the rights to. One of these is The Mummy, which Universal have greenlit. But rather than simply rehashing the age-old tale, The Mummy reboot is actually thinking about making a pretty big change by making its titular character a woman, with her very own original backstory.
The Hollywood Reporter has revealed that Alex Kurtzman and Jon Spaights, who are directing and writing The Mummy reboot, respectively, are mulling over casting and pre-production on The Mummy, andthey've reached the decision that they might freshen up the character by making her a woman, which they believe will help to make their film markedly different to previous versions. These plans aren't entirely concrete yet, though, as those involved are going to wait until casting before making their decision.
In both the 1932 Mummy film and its 1999 remake, the monster was a man, as he was played by Boris Karloff and Arnold Vosloo. According to THR though, the plan for the new story is simple enough: either they make a film that includes a female monster, or they do one with a male. It's pretty straight forward when you think about it. However this does mean that those of you hoping for a Mummy that's a dog are probably going to be left disappointed.
It's rather important that Universal, Alex Kurtzman, and Jon Spaihts get The Mummy right, though, because the studio has huge plans for its future. The studio wants it to be the first in a number of interconnected monster films, which will allow Universal to build their very own franchise that is made up out of the classic movie monsters. Who would that include? Well, none other than Dracula, Frankenstein, the Invisible Man, the Bride Of Frankenstein, and even the vampire hunter Van Helsing. Basically, minus the latter, it's the cast of Hotel Transylvania.
Of course, that's a rather noble plan from Universal, but what are the chances that it's actually going to work? Well, no one knows. Because of the way that Marvel has achieved monumental success with its Cinematic Universe, studios across Hollywood have decided to try and replicate it.
Sure, Warner Bros. and Fox, with their DC and X-Men franchises, can simply follow the same formula, but other studios that are trying to build their own universes out of properties that aren't part of the thriving superhero genre are entering a no-man's land. Just look at Pan. There was hope that Joe Wright would be able to create a series for all the family to enjoy. But audiences just weren't interested. And with The Mummy only due out on March 24, 2017, we're still too far away to know if it will sink or swim.
Your Daily Blend of Entertainment News
Thank you for signing up to CinemaBlend. You will receive a verification email shortly.
There was a problem. Please refresh the page and try again.