Neil Marshall Hired To Helm Dracula Pic The Last Voyage Of The Demeter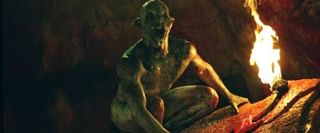 In the age of countless remakes, reimaginings, sequels, prequels and spinoffs it should come as no surprise that there is yet another take on Bram Stoker's "Dracula" coming to theatres. No, not Dracula 3D, another one. The newly rejuvenated The Last Voyage of the Demeter is not a straight adaptation of the classic tome but tells the story of the famous vampire's journey to England aboard the titular ship. On the way, the crew is slaughtered one-by-one before the vessel washed on shore with one traumatized, survivor.
The script, written by Bragi Schut, has been in and out of development for the last decade with directors like Robert Schwentke and Marcus Nispel interested at different stages. Then the project fell into the hands of David Slade who was able to recruit Noomi Rapace and Ben Kingsley before his vision for the ill-fated voyage also fell apart. However. Millennium Films has persevered and just hired a notable horror director to bring the the ship's story to the big screen.
THR reports that the Demeter is once again setting sail this time with Neil Marshall captaining the ship bound for, well, a bloody mess. Okay, no more nautical puns. Marshall doesn't often stray far from the horrific, making a name for himself with the fantastic Dog Soldiers and The Descent but his recent feature efforts (Doomsday and Centurion) haven't exactly lived up to the potential he showed with his early work. That hasn't stopped him from piling on projects (apparently attached to several including Burst 3D, Hellfest and Underground) including "Blackwater" what might prove the most significant and expensive episode of this season of HBO's Game of Thrones.