Next Jack Ryan Movie Gets A Screenwriter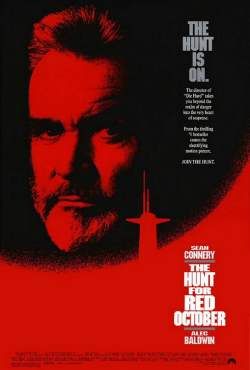 Though we still don't know who will take over the world-saving duties from Alec Baldwin, Harrison Ford, and Ben Affleck, the next Jack Ryan adventure has already secured a screenwriter. Hossein Amini, who scored an Oscar nomination for his screenplay for The Wings of the Dove, has signed on to write the screenplay for the fifth Ryan film, according to The Hollywood Reporter.
The whole project still seems a way from actually coming together, given that Sam Raimi has had to bail as director and, as mentioned, there's still no star signed on. But the franchise has been so venerable, and profitable, that it's pretty much a guarantee they'll get it together eventually. THR's story says that the movie is planned as an origin story, and won't be based on a Clancy novel, which could either make it more interesting or just another boring origin story. Figure out who you're casting in the lead, and then we'll talk about whether or not I'm excited.
Staff Writer at CinemaBlend
Your Daily Blend of Entertainment News
Thank you for signing up to CinemaBlend. You will receive a verification email shortly.
There was a problem. Please refresh the page and try again.