Peter Stormare Will Play The Villainous Sheriff In Hansel And Gretel: Witch Hunters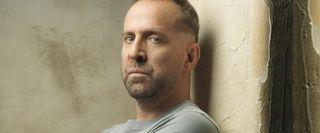 Peter Stormare is a classic "that guy" actor, showing up in seemingly five movies a year and always doing something different; he even popped up at the Super Bowl this year in the Budweiser Old West ad. Now he'll have a chance to bring a little villainy-- something he's very, very good at-- to Hansel and Gretel: Witch Hunters. According to Deadline he's signed on to play "villainous town sheriff" Berringer in the film, which stars Jeremy Renner and Gemma Arterton as the titular fairy tale characters and Famke Janssen as the leader of the witches they're after.
Who knows if Berringer will be teaming up with the witches or after Hansel and Gretel for other reasons, but I think we all know that Stormare is up to the challenge of being fearsome all the same. Production starts next month, and the film is set for release on March 2, 2012.
Staff Writer at CinemaBlend
Your Daily Blend of Entertainment News
Thank you for signing up to CinemaBlend. You will receive a verification email shortly.
There was a problem. Please refresh the page and try again.