Pineapple Express Soundtrack Streaming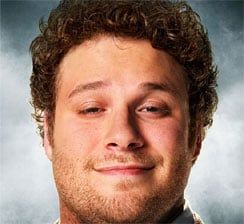 When I read the words "Huey Lewis" and "soundtrack" it's hard not to get a little excited. Yeah, maybe the guy has become something of a punchline in recent years but he's still the voice of Back to the Future, and when I think Huey Lewis I think of good times with Marty McFly. Now Huey is back to soundtracking and he's provided an awesomely 80s title track for Pineapple Express, and when you hear it you won't be able to help but picture Seth Rogen smoking out in a DeLorean.
The entire song is now streaming for your listening pleasure on the Pineapple Express Soundtrack Myspace. Alright, it's not exactly "The Power of Love" but I can see my head bopping up and down as I exit the theater. It works. The rest of the soundtrack sounds pretty good too, with entries from forgotten guilty pleasures like Cypress Hill, Bell Biv Devoe, Mountain, and Bone Thugs & Harmony. Give it a listen, and I'll see you at the crossroads.
Your Daily Blend of Entertainment News