Pirates Of The Caribbean 4 Really Is Based On A Book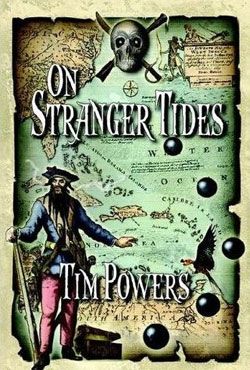 When Disney announced the title of the fourth Pirates of the Caribbean movie would be Pirates of the Caribbean: On Stranger Tides, many instantly speculated that it might be based on a same named pirate book written by author Tim Powers in the 80s. Today speaking with the LA Times Powers confirmed that, yep, it is.
Disney optioned the book three years ago this April, which would mean they already knew what the movie would be about just a few months before our scooper spilled the beans to us. The book is everything we've suspected the fourth Pirates of the Caribbean movie would be about all along. It involves the pirate Blackbeard on a quest for the Fountain of Youth.
Discussing how his book compares to the existing Pirates films Powers says, "My main character doesn't overlap with Jack Sparrow at all [in personality or circumstance]; they're totally different characters. I suppose they might overlap the Geoffrey Rush character Barbossa and Blackbeard. The only thing I feel certain they will hold on to is the Fountain of Youth since they telegraphed that at the end of the last movie." So if you've already read On Stranger Tides, it sounds like you shouldn't count on the fourth Caribbean movie being exactly the same. More likely Disney is picking and choosing parts to use.
Your Daily Blend of Entertainment News