Predicting The Top 10 Highest Grossing Movies Of 2016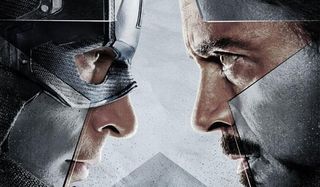 2016 is not going to be the box office bonanza 2015 was, and that's an expectation we need to get out of the way right from the start. But, as with any year, there are going to be 10 films that rise above the rest to theatrical glory. And we here at Cinema Blend, like a bunch of box office analysts who've watched Moneyball one too many times, are going to try and rank the films of 2016 in order of their financial worth.
10. Alice Through The Looking Glass
Release Date: May 27, 2016
Worldwide Box Office Guess: $488 Million
Reason: Alice In Wonderland, through some sort of dark magic and appropriate marketing, managed to cross $1 Billion mark 5 years ago. With that much time passing between installments, and the change in directors from Tim Burton to James Bobin, there's tons of doubt that Alice Through The Looking Glass will be as lucky the second time around. But there may be enough magic left in the public's eyes that the film could just barely edge into the year's top 10 standings. If there were ever a film we were intending to keep a keen eye on throughout the year, it'd be this one.
9. Star Trek Beyond
Release Date: July 22, 2016
Worldwide Box Office Guess: $496 Million
Reason: Star Trek has been a successful film franchise for quite some time now, but it really hasn't found itself real high up on the top 10 since the franchise's reboot in 2009. Seeing as the first film in the reboot only got as high as 7th in the box office standings, and the second film didn't even place in the top 10, we're a little bearish on Star Trek Beyond's standings at this year's box office. The novelty of Justin Lin becoming the first helmer to take the franchise out since J.J. Abrams is both a draw, as well as a push for audiences even remotely interested in the U.S.S. Enterprise's ongoing mission.
8. Suicide Squad
Release Date: August 5, 2016
Worldwide Box Office Guess: $535 Million
Reason: Spinoffs are going to have their day in box office court this year, as Star Wars and now DC Comics are experimenting with side stories to help sweeten their box office returns. While the healthy degree of skepticism behind Suicide Squad's potential success will handicap the film a little bit at the multiplex, there's no doubt that the morbid curiousity of fans far and wide is more of an asset than a liability. It won't be the second coming, but it'll probably be enough to keep fans entertained until the next DC Comics picture.
7. X-Men: Apocalypse
Release Date: May 27th, 2016
Worldwide Box Office Guess:$630 Million
Reason: With X-Men: Days Of Future Past proving to be a huge hit for the folks at 20th Century Fox last year, X-Men: Apocalypse was always going to be on this list. Unfortunately, there's one small problem when it comes to the latest entry in the saga of Professor Xavier and his school of gifted youngsters: the box office might be a bit split that weekend. Alice Through The Looking Glass is being released on the same day, and since both films have fan bases with little, but substantial overlap, you can expect both films to take a ding in their opening weekend. However, there's no question that this will be the film to come out on top in the end.
6. Independence Day: Resurgence
Release Date: June 24, 2016
Worldwide Box Office Guess: $654 Million
Reason: Reviving a 20 year old franchise isn't easy. Just ask Joseph Kosinski, the man behind the film that should have been a contender, Tron: Legacy. Cross this factor with jumping into a new film directed by Roland Emmerich, and you can see where we find ourselves fearing that Independence Day: Resurgence may be a big turkey. Though, to be fair, the Independence Day name still holds up quite well with audiences. And like it or not, the original film helped define the modern box office blockbuster back in 1996. There's a good chance that this old dog still has some tricks up its sleeve.
5. Fantastic Beasts And Where To Find Them
Release Date: November 18, 2016
Worldwide Box Office Guess: $730 Million
Reason: Harry Potter has been gone from our screens for four years, yet the fondness for the franchise has not dulled. With Fantastic Beasts And Where To Find Them poising itself to become the series' worthy successor, it's going to have big shoes to fill. Our guess is that while it'll come close, it'll still be a little shy of filling them completely, seeing as this is a brand new character and an original storyline that we've never seen before. We're cautiously optimistic, but we'll be there opening night.
4. Finding Dory
Release Date: June 17, 2016
Worldwide Box Office Guess:$836 Million
Reason: Nostalgia rules yet again! With Finding Nemo being a box-office heavyweight back in its day, Finding Dory will assuredly continue the Pixar brand of excellence. However, the potential success of this film will be tempered by the fairly tepid response to the marketing materials thus far. While some fans don't think there should be a sequel to the 2003 legend, there's still a good amount of fans (and their kids) ready to just keep swimming to the box office. Expect repeat business from this one.
3. Batman v. Superman: Dawn Of Justice
Release Date: March 25, 2016
Worldwide Box Office Guess: $865 Million
Reason: While Batman v. Superman: Dawn Of Justice has its share of detractors, it does have the advantage of being released a fair amount of time before Captain America: Civil War. In the space between the two films, Zack Snyder's prelude to Wonder Woman will have plenty of time to rack up a healthy box office gross. Better still, competition isn't as stiff as it was last year, giving the battle of the world's finest enough breathing room to raise the DC Cinematic Universe's box office profile.
2. Rogue One: A Star Wars Story
Release Date: December 16, 2016
Worldwide Box Office Guess:$890 Million
Reason: Star Wars. Now that we have your attention, you can see how we think this is going to be one of the biggest hits of the year. With Gareth Edwards making some big league money with Godzilla last year, his heat in the director's chair could take the Star Wars brand into a magnificent showing outside of the standard episodic storyline. It probably won't hit the heights Star Wars: The Force Awakens has scaled this year, but it'll more than likely prove that the spin-off films will be a nice source of side income in the off season.
1. Captain America: Civil War
Release Date: May 6, 2016
Worldwide Box Office Guess: $1.3 Billion
Reason: If there's any film that could beat the long awaited Captain America: Civil War, then you're welcome to point it out to us. Between the clash of Tony Stark and Steve Rogers' opposing ideologies, and the fact that this is shaping up to be the Avengers flick we wished we got last year, The Russo Brothers have a money printer on their hands. Not only is the box office pre-loaded for this flick, but it's also got the potential to be the highest grossing Captain America film ever. And that sits with us just fine.
This poll is no longer available.
Your Daily Blend of Entertainment News
Senior Movies Contributor
CinemaBlend's James Bond (expert). Also versed in Large Scale Aggressors, time travel, and Guillermo del Toro. He fights for The User.