Rachel Weisz Starring In Psychosexual 360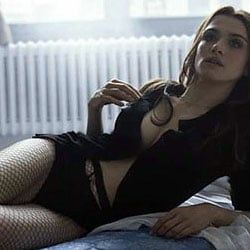 Rachel Weisz is on a roll. Not only has the Oscar winner received warm reviews for her role as a righteous voice for oppressed Bosnian women in TIFF entry The Whistleblower (read our review), but she's also slated to star in Terrence Malick's next project. On top of these comes news from Deadline that she'll star in director Fernando Mereilles' 360.
This will be Weisz and Mereilles' second collaboration, after The Constant Gardener, which earned Weisz her Oscar for portraying an activist slain in Africa. While Rachel's career has resisted any sort of easily definable path (from The Fountain to The Brothers Bloom to The Lovely Bones), even for her 360 will be a weird. The movie's being described as a psychosexual drama, with a script based on the Arthur Schnitzler play, Reigen. The play takes the audience through brief scenes between couples, either before or after a sexual encounter. Each new scene shows one member of the previous coupling with another sexual partner, and so on. Apparently this linking of sexual liaisons comes full circle, whatever that exactly means.
It will be interesting to see Mereilles try and pull off this high concept, which has inspired a good number of previous films, including Ken Kwapis's 2005 Sexual Life. Weisz is an amazing actress who should provide a wonderful anchor for the director's experiment.
Your Daily Blend of Entertainment News
Thank you for signing up to CinemaBlend. You will receive a verification email shortly.
There was a problem. Please refresh the page and try again.