Reese Witherspoon Rom-Coms Ben Stiller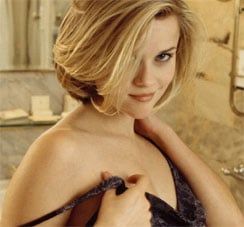 I thought we'd all agreed that Reese Witherspoon was going to be a serious actress now? Looks like she missed the memo, because Variety says she's doing a rom-com adventure movie with Ben Stiller.
Except maybe it's not one of those awful, run-of-the-mill, Made of Honor rom-coms. This one is written and produced by Cameron Crowe, and it's hard to imagine the guy behind Almost Famous and Vanilla Sky making a Patrick Dempsey movie. Unfortunately there's no word on what exactly the movie's about. It doesn't even have a title yet. All we know is that it does have Ben Stiller and Reese Witherspoon, which leaves plenty of room for it to be a rehash of My Best Friend's Wedding, Notting Hill, or whichever Julia Roberts romance movie some studio exec thinks is ripe for redoing. Let's hope that's not where they're going with this one. Cameron Crowe is usually better than that.
Your Daily Blend of Entertainment News