Reese Witherspoon To Star In Female Version Of Into The Wild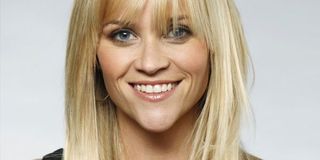 Reese Witherspoon would appreciate it very much if you'd forget her recent public embarrassment, and remember what a stupendous actress she really is. Let's also forget her recent subpar slate of movies that included the critically loathed Four Christmases, How Do You Know and This Means War. Instead, let's focus up on her next—and quite promising—project, an adaptation of Cheryl Strayed's best-selling memoir Wild: From Lost to Found on the Pacific Crest Trail.
Witherspoon will not only headline the feature called simply Wild, but also is producing along with her Pacific Standard partner Bruna Papandrea (Warm Bodies), and River Road Entertainment's Bill Pohlad (12 Years a Slave). Witherspoon's prior producing credits include Legally Blonde 2: Red, White & Blonde, the sweet but under-seen fantasy rom-com Penelope, and the little known Legally Blonde straight-to-DVD spin-off Legally Blondes, which focused on Elle Woods' plucky younger cousins. But regardless of this less than stellar producing résumé, Witherspoon seems to have created a strong foundation for her latest film, hiring celebrated novelist Nick Hornby to pen its adapted screenplay.
Hornby is best known for writing such beloved bittersweet novels as High Fidelity and About a Boy. Though he is not credited as a screenwriter for those book's movie versions, he did memorably adapt Lynn Barber's intimate memoir into the Academy Award-nominated coming-of-age drama An Education. So, he seems a pretty sensational selection for Wild's screenwriter.
The wildly popular Strayed memoir follows the author on a 1,100-mile hike along the Pacific Crest Trail, which stretches from the Mojave Desert, up through California, then Oregon and on to the border of Washington state. What urged her to take on a trek like that? In the book, the tragedies of Strayed's life are revealed in flashbacks, a method we expect the movie will mimic. These tragedies includes the death of her mother and subsequent estrangement with her stepfather and siblings, substance abuse, and eventual divorce from her husband. Feeling lost and alone, the 26-year-old Strayed strayed out into the wilderness on her first ever backpacking trip, hoping to find herself among the wild. Whether they'll age her up in the movie, or if the 37-year-old Witherspoon thinks she can pass as 26 is currently unknown.
While this project has been floating around as a possibility for Witherspoon since the spring of 2005, Wild at long last has legs as Fox Searchlight Pictures has acquired its worldwide rights, enabling a production start date this fall. Witherspoon is understandably enthusiastic about the deal, saying, "We are so excited to be working with Fox Searchlight to bring Wild to the screen. It is an extraordinary company that continually strives to bring original, inspirational films to the marketplace. We are thrilled to collaborate with them on Wild."
Now Wild just needs to secure a director. Early on The Kids Are All Right's celebrated helmer Lisa Cholodenko was attached, but has since moved on. We expect to hear an announcement about Wild's helmer soon.
Staff writer at CinemaBlend.
Your Daily Blend of Entertainment News
Thank you for signing up to CinemaBlend. You will receive a verification email shortly.
There was a problem. Please refresh the page and try again.